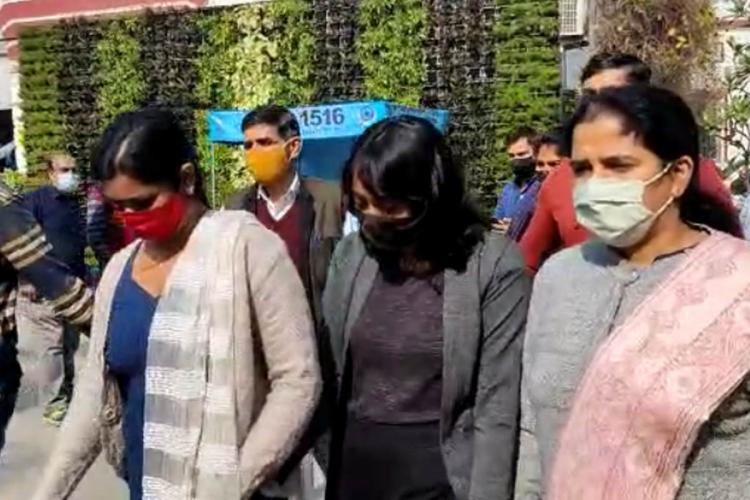 New Delhi: An arrest warrant has been issued against two persons in a tool kit case related to the farmers' strike. An arrest warrant has been issued against Malayalee lawyer and activist Nikita Jacob and Shantanu. The arrest warrant was issued by the Delhi Police under the Non-bailable section. According to the police, the tool kit was made by Nikhita. The police said that the activities were centered on Nikhita's house. Nikhita, who is based in Mumbai, is missing, police said.
Meanwhile, it has been alleged that environmental activist Disha Ravi, who was arrested in the case, was produced in court without following due process. It is alleged that there was a breach of procedure, including ensuring the assistance of a lawyer when appearing in court.
Disha was arrested from Bangalore in Karnataka. Disha has been remanded in police custody for five days by the Patiala House court. Congress leader Priyanka Gandhi and others have come out in support of Disha. Priyanka criticized the government for fearing an unarmed girl.