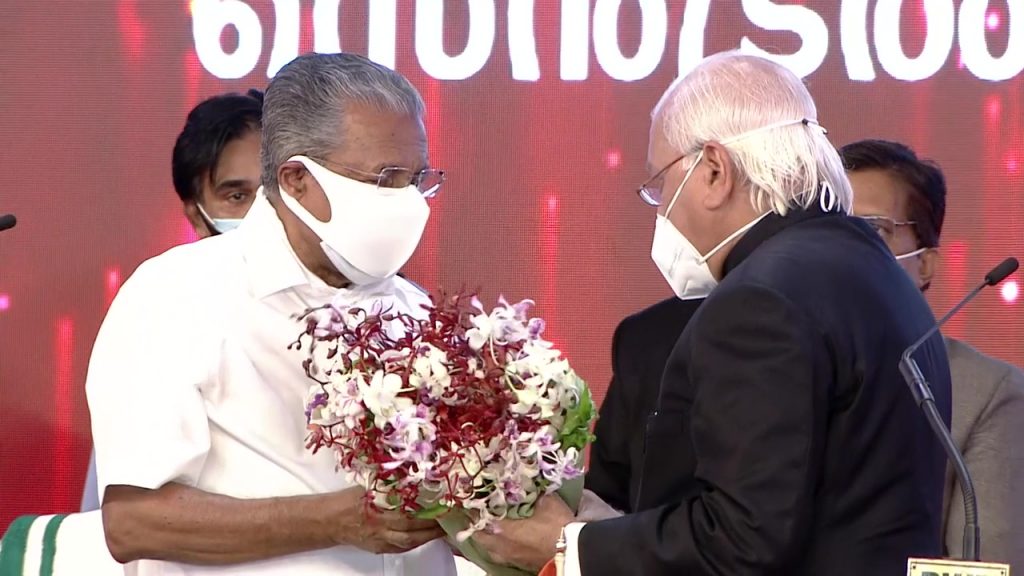 Thiruvananthapuram: The venue built for the swearing-in ceremony at the Thiruvananthapuram Central Stadium, which witnessed a historic moment of continuity, has been turned into a distribution center for the Covid vaccine. The tent was not demolished after the swearing-in ceremony. The distribution of the vaccine started here on Friday morning. Vaccination of people between the ages of 18 and 45 is taking place at Central Stadium.
Some have criticized the government for setting up a tent in the stadium for the swearing-in ceremony. The exemplary decision was taken by the government in response to those criticisms. Earlier, there were complaints that the Jimmy George Stadium was overcrowded for vaccinations. With the introduction of vaccination through Central Stadium, that complaint is also being resolved.
About 150 people were vaccinated on Friday. It is estimated that 200 people will be vaccinated tomorrow. Health officials said more people could be vaccinated each day as more staff became available.