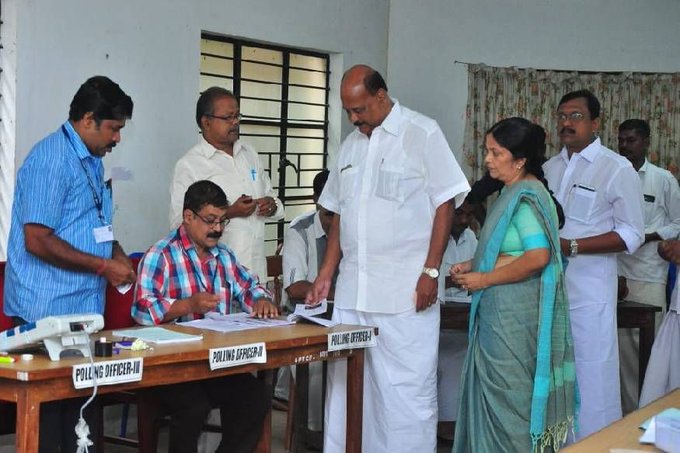 Pala: The by-elections in Pala ended. 71.26 percent polling was recorded. Things have slowed down since the afternoon due to heavy rain. Counting is scheduled for Friday.
When the polling began in the morning, there was a long line of voters in the booths. By ten o'clock, the turnout had crossed 20 percent. But as the afternoon rains were heavy, the turnout dropped.
With 70% voting till 6 pm, the three fronts are expected to be in favor. There are a total of 1, 79,107 voters. In the last Assembly election, the polling percentage was 77.25%.