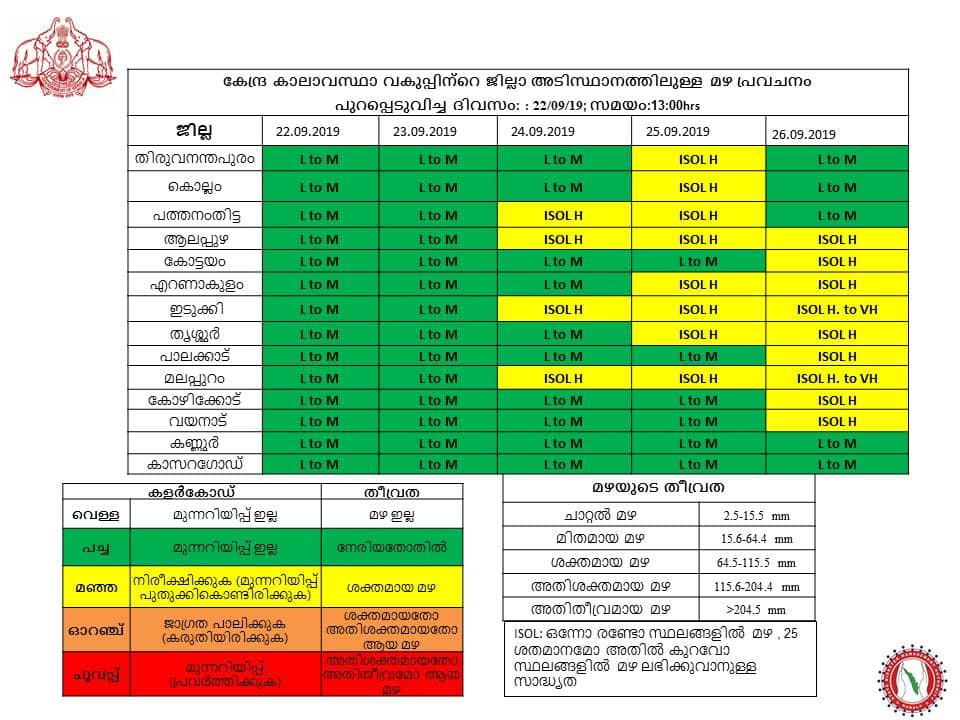 Thiruvananthapuram: The rain is expected to hit the state again. The meteorological department said that isolated heavy rains are likely from Tuesday. Yellow Alert was declared on Tuesday in Pathanamthitta, Alappuzha, Idukki and Malappuram districts. Yellow Alert has been announced in eight districts on Wednesday and nine districts on Thursday.
The Yellow Alert has been announced because of the potential for low pressure on the Andhra coast. The meteorological department has warned fishermen that not to go fishing. Earlier, the meteorological department had forecast heavy rains in Kerala causing minor stress in the Gujarat coast.
Earlier, there was a warning that monsoon season will be extended till October 15. The southwest monsoon is expected to end by the 30th of this month. However, the meteorological department said the monsoon is likely to continue till October 15.