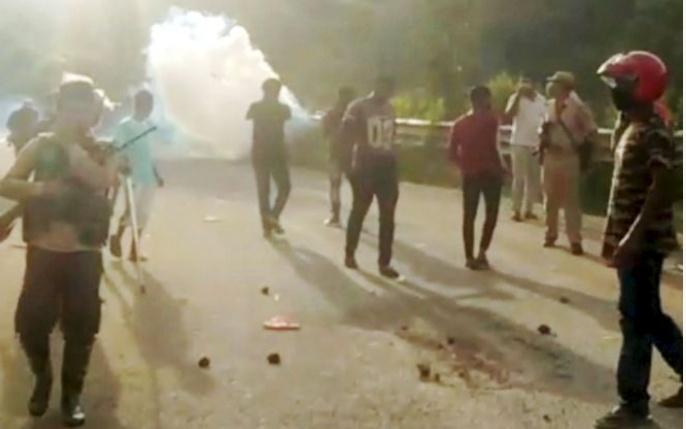 Dispur: Six policemen have been killed in clashes on the Assam-Mizoram border. The clashes took place on the border between the Chachar district of Assam and the Kolasib district of Mizoram. There were reports of gunfire and government vehicles were set on fire.
Union Home Minister Amit Shah had called on the Chief Ministers of the North East in Shillong yesterday. News agency ANI reported that Amit Shah had asked the chief ministers of the two states to resolve the border issue.
Assam and Mizoram's chief ministers also combat on Twitter following the clashes. Both tagged Amit Shah in tweets. Mizoram Chief Minister Soram Thanga's tweet included scenes of violence. He asked Amit Shah to kindly intervene in the matter and do what is necessary to end the violence.