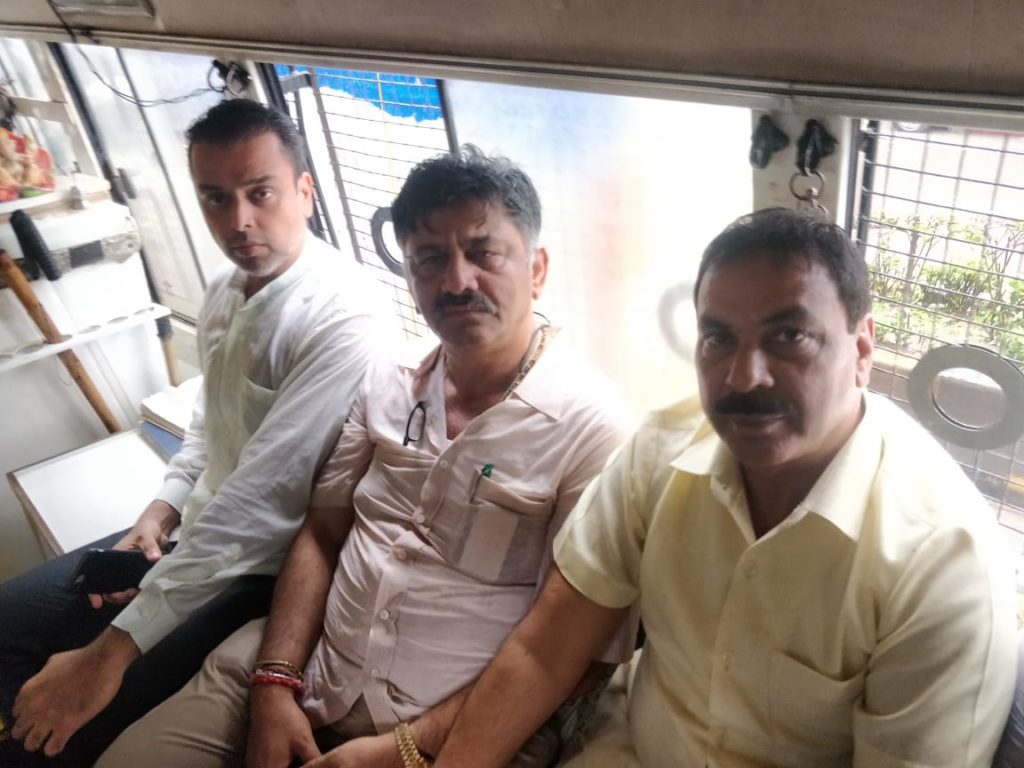 Bengaluru: The Congress leader D K Shivakumar stopped from meeting with liberal MLA in Mumbai.
The Karnataka Congress leader was stopped from entering the Renaissance Mumbai Convention Centre Hotel by Mumbai Police today and his booking was also canceled.
Shivakumar held protest in front of hotel seeking a meeting with the liberal leaders.
Meanwhile, the BJP demand to dissolve the government. The Yeddyurappa with the BJP leaders meets Governor Vajubhai R Vala demanding this.
Yeddyurappa said that the Kumaraswamy has not right to continue in the rule. There is no majority to the government for making the rule. However, the liberal MLAs going to give the resignation letter to the speaker.