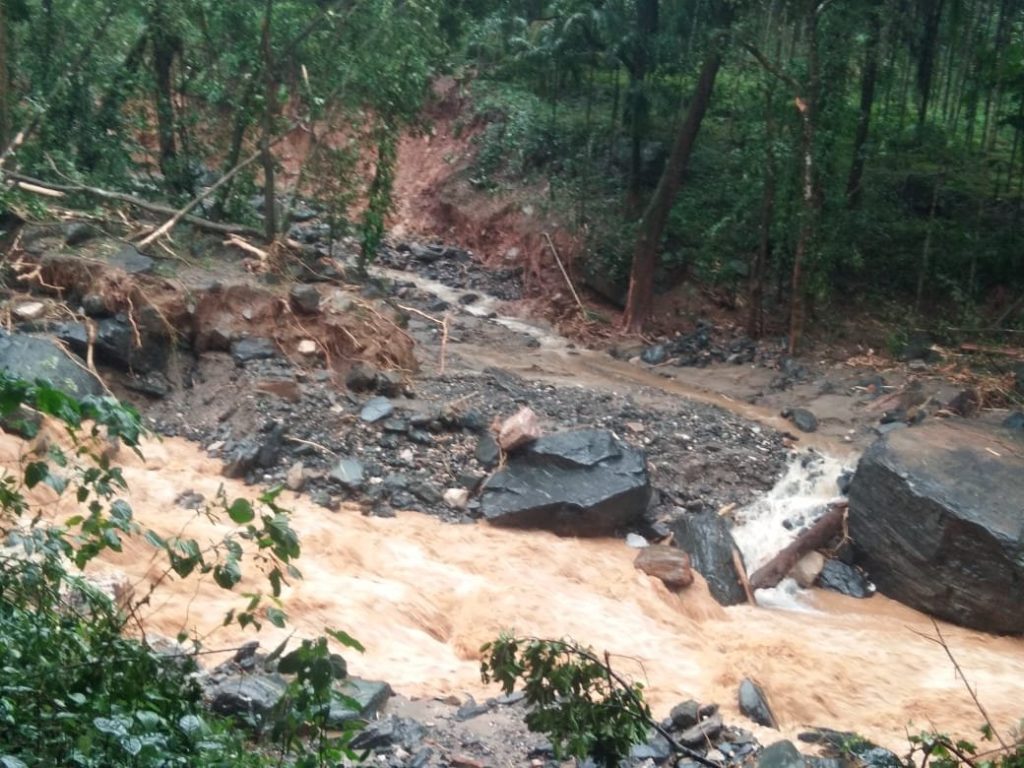 At least 10 people died in heavy rains in Karnataka. About 50,000 people were displaced in northern Karnataka. The Kodagu region was isolated as the traffic was blocked by mud and water.
The rains have been recorded in Belagavi and Vijayapura districts of northern Karnataka and the hilly areas of Kodagu and Chikmagalur districts. The dams in the catchment area of the river Krishna opened up the villages. The city of Belagavi is still underwater.
Two hundred relief camps have been opened. People are fleeing from flooded villages. The rescue operation is being carried out by the army along with the Disaster Management Force. The bus service is disrupted between Northern Karnataka and Maharashtra.
With the landslides, Kodagu was isolated. The road to Kerala has been blocked due to heavy traffic in the town of Virajpet. It is advisable to avoid traveling via Kodagu. Authorities have decided to open more dams from the Cabani and Harangi.