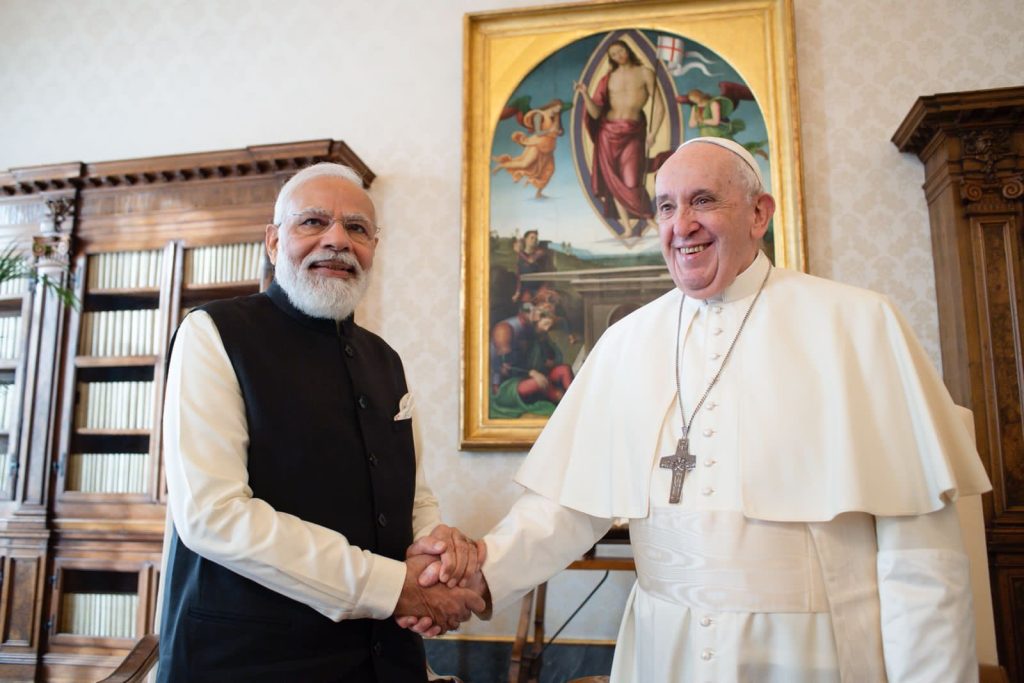 Rome: Prime Minister Narendra Modi bagged the Pope's heart with specially made candle legs.
This is a silver candle pedestal. The Prime Minister also presented The Pope with the book The Climate Climb. The meeting between the two lasted for more than an hour.
The pope presented the prime minister with a bronze plaque with olive twigs. The olive tree is a symbol of hope in the Bible. The prophet Isaiah's words, ' the desert will be fruitful'- is inscribed on the olive leaf.
The Prime Minister said on Twitter that the meeting was a warm one and many issues were discussed. The two discussed global issues such as world peace, climate change, corona prevention, religious persecution, human rights protection, and food shortages.
The Prime Minister has invited the Pope to India and he has accepted the invitation. The Prime Minister arrived at the Vatican Palace, the Pope's residence, at 12-noon Indian time. National Security Adviser Ajit Doval and External Affairs Minister S. Jayashankar also accompanied the Prime Minister.