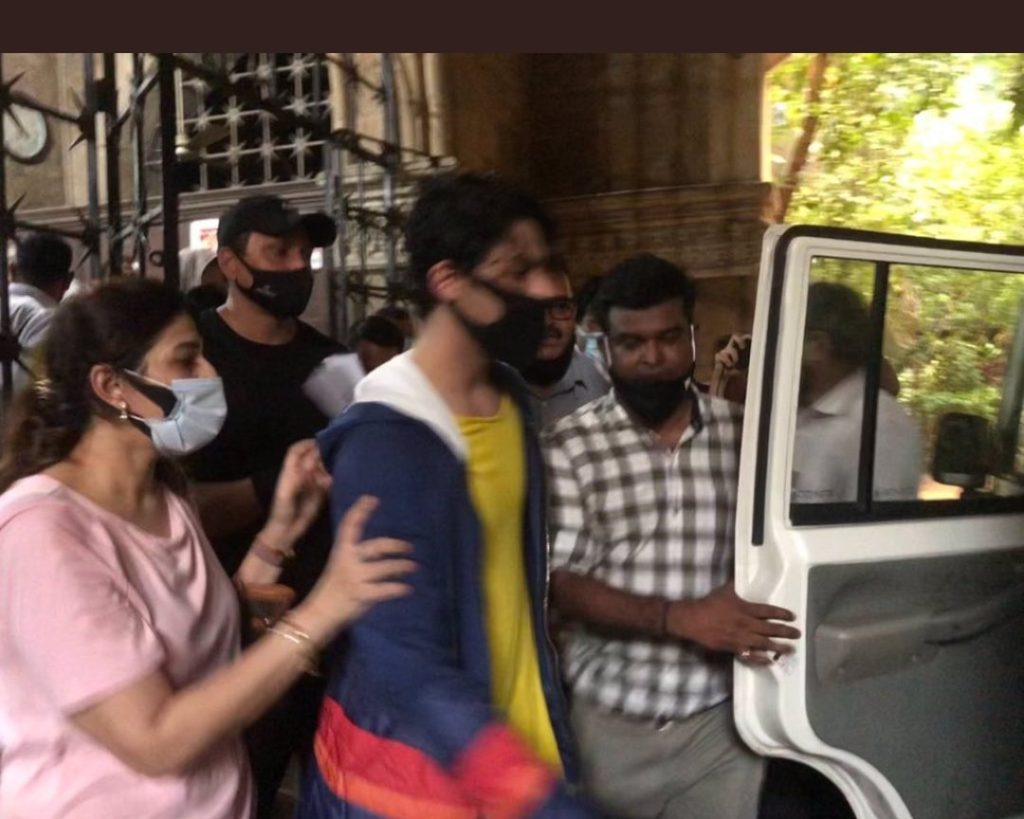 Mumbai: Aryan Khan, who was granted bail in a drug case, has been released from jail. The Bombay High Court on Thursday granted bail, but the release was delayed by a day as lawyers were unable to complete the bail process on Friday and submit the documents to the jail before 5.30 pm.
Shah Rukh Khan was waiting for his son in front of jail.
Bail was granted on the condition that he not leave the country, keep his passport in court and appear before the inquiry team on Friday. Unnecessary statements should not be made in the media about the case. The bail conditions also state that the investigating officer should be informed if he has to leave Mumbai. In addition, the bail conditions are Rs 1 lakh. The NCB can approach the court to cancel the bail if any of the conditions are violated. Aryan Khan, who was arrested during a drug party on a luxury ship, was in the Arthur Road jail. He will be released from jail after 25 days in custody. Actress Juhi Chawla, a family friend of Shah Rukh Khan, has helped in granting bail for Aryan. Arbas Merchant and Moonmoon Dhamecha, who were arrested along with Aryan, were also released from jail.