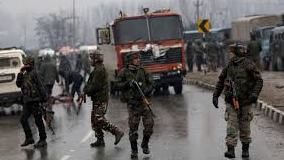 Mogadishu: Seven people, including a foreign journalist, were killed in a terror attack in a hotel in Somalia. The attack took place at a hotel in Kismayo, a port city in southern Somalia. Several people were also injured.
The suicide bomber entered the hotel and opened fire after the suicide bomber exploded outside the hotel. The suicide bomber drove to the hotel. The gunmen then stormed into the hotel and opened fire.
Canadian journalist Hodan Nalai, 43, and her husband, Farid, were killed in the attack. Islamic terrorist group Alshabab has claimed responsibility for the attack. The attack came as local politicians were debating inside the hotel over the upcoming elections. Eyewitnesses say they heard gunshots inside the hotel shortly after the car bomb exploded.