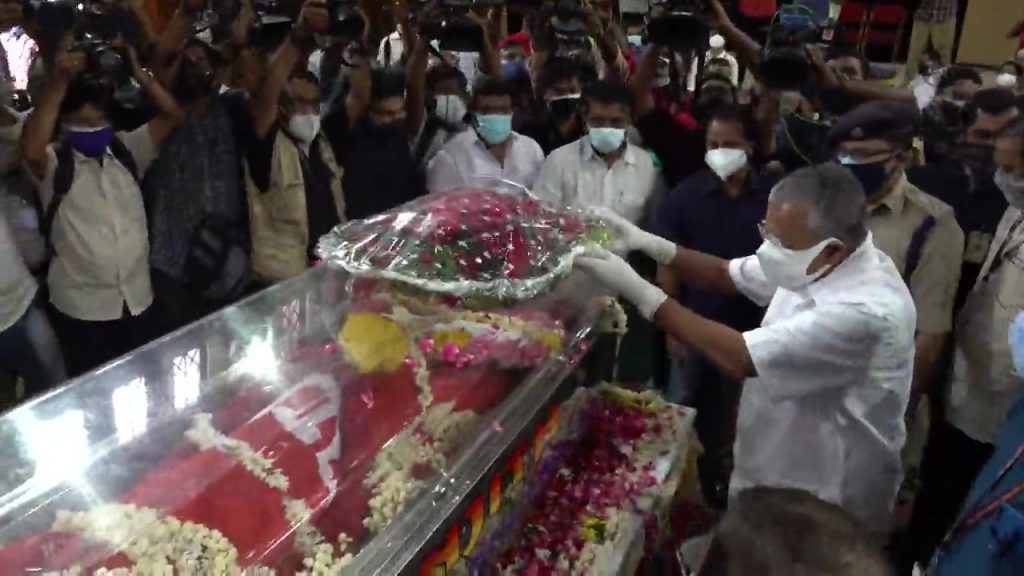 Thiruvananthapuram: The revolutionary heroine of Kerala, former minister KR Gowriamma has passed away. She died at the age of 102. It was seven o'clock in the morning. She was treated at a private hospital in Thiruvananthapuram. Her husband was former minister TV Thomas.
She was born on July 1919 in Thiruvonam, the daughter of Kalathilparambil Raman and Parvatiyamma in Pattanakkad village in Alappuzha. Schooling at Thuravoor Thirumala Devaswom School and Cherthala English School. Graduated from the Maharaja of Ernakulam and St. Teresa's. Thiruvananthapuram Govt. Law degree from the College of Law. She entered the public service through student politics and the communist movement. It was through trade union-agrarian movement activities that women gained prominence in Kerala politics which was not important. For a long time, she was the president of the Kerala Karshaka Sangham. She was elected to the Thiru-Kochi Assembly in 1952 and 1954 with a large majority. In 1957, she became the Minister of Revenue in the first Communist Ministry in Kerala.
It was during this time that the controversial Agrarian Reform Act was passed. In the same year, she married TV Thomas, a prominent leader, and minister. Gowriamma joined the newly formed CPI (M) after the party split in 1964. Gowriamma, who has held several senior positions in the political and social arenas, has been the President and Secretary of the Mahila Sangham for over twenty years. She was a member of the Left Ministries during 1967, 1980, and 1987. In 1987, the Women's Commission Act and the Prevention of Corruption Act were passed. She was expelled from the CPI (M) in 1994. Subsequently, the Committee for the Protection of Democracy was formed. JSS became a constituent party of the UDF and in 2001 served as the Minister of Agriculture in the UDF Cabinet. She won all the Assembly elections except 1977 and 2006. She wrote his autobiography for Deshabhimani Weekly in 1979. And she was a candidate in the 1980 Assembly elections and was a full-time party worker.