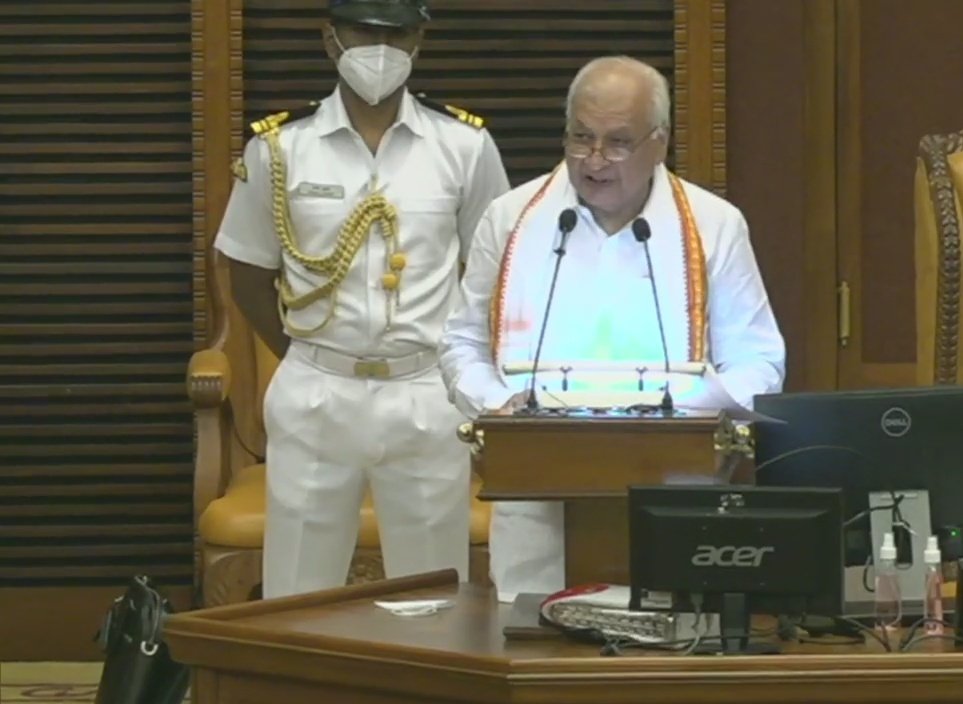 Thiruvananthapuram: Opposition members boycotted assembly and, chanted slogans against Speaker P Sriramakrishnan, who is facing charges after the governor's policy address began. During his policy address, Governor Arif Mohammad Khan said that he was fulfilling his constitutional duty.
The government faced many challenges. The governor also said that the Covid epidemic had affected the economy financially and criticized the protesting opposition. As a consumer state, Kerala will be affected by the law. Farmers' incomes will decline. The Center is not ready to take action to get the base price for cash crops.

The strike is the largest in the country. The government has recently faced unparalleled challenges. The governor, who took government action on Covid's defense, in the addressing speech.