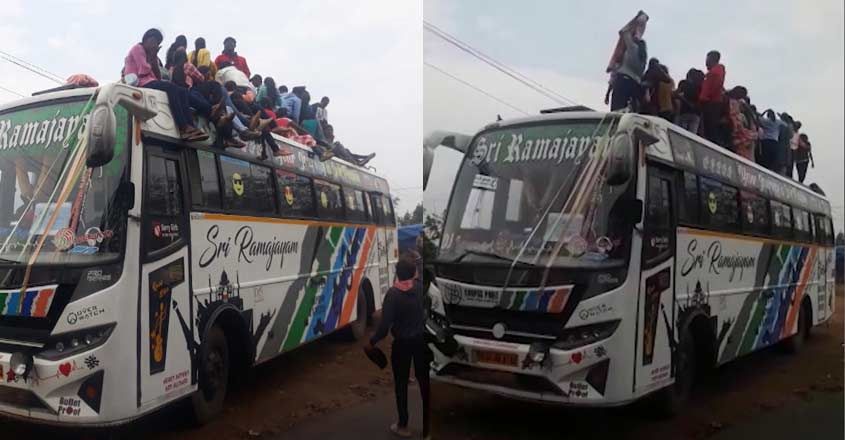 Thiruvananthapuram: The Motor Vehicle Department will conduct strict inspections against illegally modified tourist buses from today. It is suggested that all the illegally installed ones should be replaced and the bus should be brought back for inspection within two days. Action has been taken against 23 buses for illegal conversion. A fine of Rs 6,500 was also imposed on the buses.
The Motor Vehicle Department has taken action against 13 tourist buses in Aluva. The violation was discovered during the inspection conducted yesterday. The action was taken against 29 buses in Ernakulam only yesterday. The fitness of two buses has also been cancelled.
Bus owner Arun was arrested in Vadakkancheri bus accident. The owner was arrested on charges of incitement. The investigation revealed that Jomon violated the speed limit 19 times in three months. The owner was also arrested in this situation. More people are being questioned in the incident.