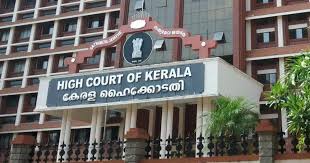 Kochi: The division bench of the Kerala High Court quashed the single bench order reducing the interval between two doses of covishield vaccine to 28 days. The verdict was granted on appeal by the Central Government. The court ruled that the interval of the covishield would be 84 days.
The single bench ordered that those interested should take the second dose after 28 days. The High Court had also directed the Central Government to make necessary changes in the Cowin portal. The order was issued on a petition filed by Kitex Company. The court ruled that the exemption did not apply to free vaccines provided by the government and that the government could decide on the matter.
The Central Government informed the High Court that exemption could not be granted for the 84-day interval between two doses for receiving the Covishield vaccine. The government has set the vaccine interval at 84 days, depending on its effectiveness. The government explained that the exemption for those going abroad was due to an emergency.
Forty-five days after taking the first dose of the vaccine, the health department did not approve the second dose. The petition contends that it is unjust not to allow the vaccination despite the purchase of the covishield vaccine at a cost of Rs. 93 lakh. The state government told the court that the guidelines on vaccination were issued by the Union Ministry of Health.