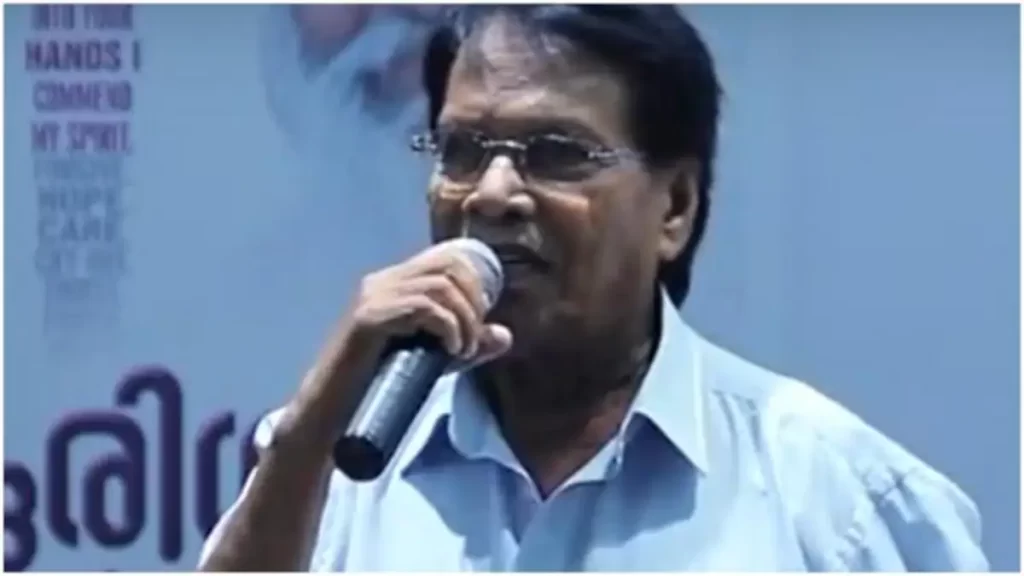 Kochi: Famous singer Thoppil Anto (81) passed away. He died at his home in Edappally, Kochi.
Anto was a brilliant genius in film songs, drama songs, and simple songs. Former Union Minister A.C. George, during the liberation struggle, Anto joined the District Congress Committee's Drama Committee and from there continued his triumphant journey to new worlds.
He became a playback singer in C.J.Thomas' play 'Vishavriksham. Later he worked with Mala Mahatma Theaters, Chalakudy Saima Theaters, N.N. Pillai's Nataka Samithi and Kayamkulam People's Theaters. Later he also sang in the music of many talents including M.K. Arjunan, Devarajan, and K.J. Joy.