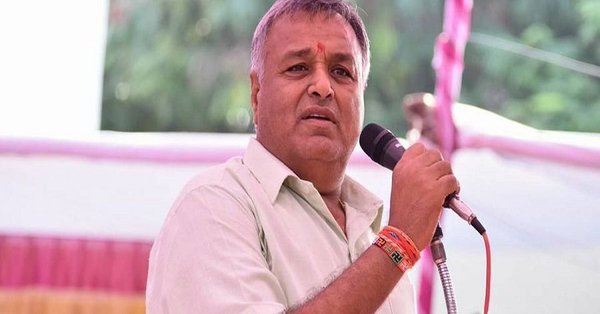 New Delhi: Former BJP MP Dinu Boga Solanki sentenced to life imprisonment for murdering RTI activist Amit Jethwa. In addition to Dinu Solanki, the court also sentenced the six others found guilty to life imprisonment. The verdict has done by the Ahmedabad CBI court.
The charge sheet was filed against six accused in the probe by the Ahmedabad Detection Crime Branch. The accused were Shiv Solanki, Shailesh Pandya, Bahadur Sinh Wader, Panchan Ji Desai, Sanjay Chauhan, and Udaji Thackeray.
The Ahmedabad Detection Crime Branch had given a clean chit to Solanki in the probe and Jeshwa's father had approached the High Court. The HC then handed over the case to the CBI. The court has ordered a re-trial after many of the witnesses alleged that the BJP was influencing witnesses in the case.
During the course of the trial, the HC found that 105 out of 195 witnesses had defected.
Solanki was accused by the CBI of taking over the case in 2013. Amit was shot dead by the Gujarat High Court in July 2010. Solanki was the MP from Junagadh at the time. Jethwa was killed after illegal mining in Gir forest was uncovered.