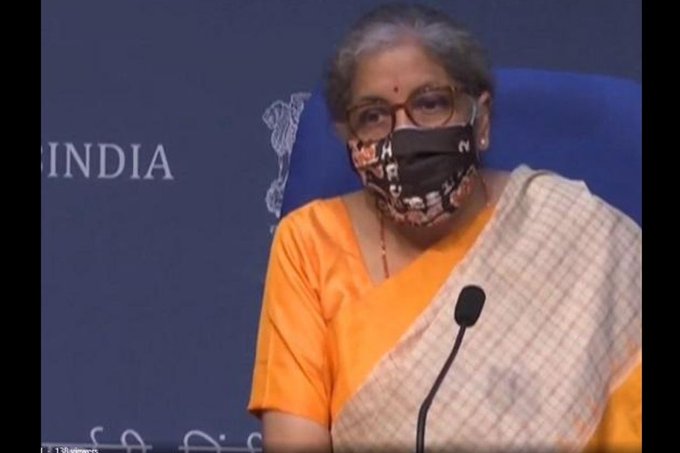 New Delhi: Finance Minister Nirmala Sitharaman has announced the 'Atmanirbhar Bharat Rosgar Yojana' scheme to create new jobs. The scheme will be subsidized by the Central Government. The plan is for a retrospective effect from October 1 for the next two years. Newly recruited workers in EPFO registered companies with a monthly salary of less than Rs. 15,000 / – will be eligible for the benefit.
Major announcements
* Production Linked Incentive Scheme has been announced for ten major sectors including telecom and automobile. 1.46 lakh crore has been sanctioned for this.
* Emergency Credit Line Guarantee Scheme extended till March 2021.
* The government will provide EPF share for two years. The government will provide employee and employer contributions to companies with up to 1,000 workers. This is 12 percent each. The government will pay the employees' share in a company with more than a thousand employees. This is also 12 percent.
For the first time in history, the country's economy has entered a recession, the RBI said in a news release. A team of economists, including RBI Deputy Governor Michael Pathra, has said that India is heading for a recession in the first half of the 2020-21 financial year. In the second quarter ending September, GDP fell by 8.6 percent, according to the RBI. Nowcasting is the current or near-future forecast of the country's economy. This is the first time the RBI has published 'Nowcast'. The National Statistical Office (NSO) reported in August that GDP had shrunk by 24 percent in the first quarter. The NSO is expected to release its second-quarter figures by the end of November.