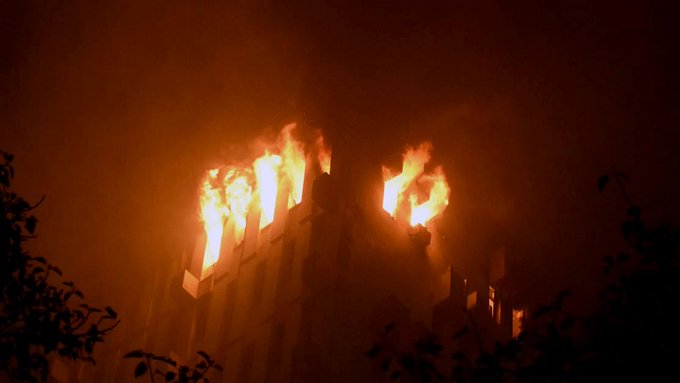 Kolkata: Seven killed in Kolkata fire. The fire broke out in an office building on Strand Road in central Kolkata. The dead included four firefighters, a policeman, and a railway security officer.
The bodies of five of the seven dead were found in an elevator in the building. About 25 fire engines arrived on the scene and are trying to put out the blaze. Bengal Chief Minister Mamata Banerjee has arrived in the state. Compensation of Rs 10 lakh each has been announced for the families of the deceased.
The fire started at around 6.30 pm on the 13th floor of the New Koila Ghat building. The offices of the Eastern Railway and the South Eastern Railway are located here.