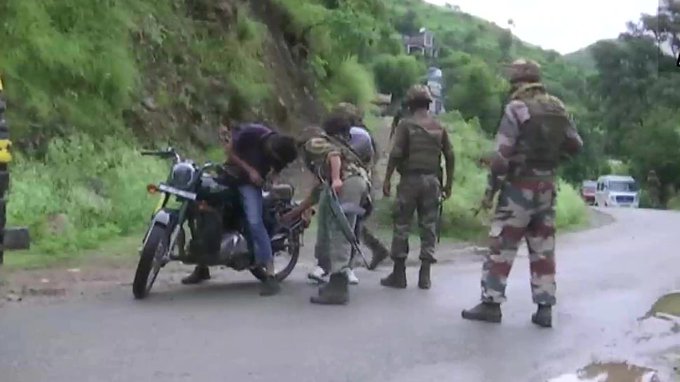 Srinagar: Encounter between security forces and terrorists in Rajouri, Jammu & Kashmir. 3 troops were martyred in the attack. The encounter took place after terrorists tried to infiltrate the army camp at Pargal, 25 km from Rajouri.
Two terrorists were gunned down by the army in an encounter between security forces and terrorists. Five jawans were injured. The Indian Army has confirmed that the operation has now ended. At around 3:30 am, the terrorists attacked the military base located at Pargal in the Darhal area of Rajouri district.
The security forces foiled an attempt to attack by jumping over the wall of the military center. The terrorists and the army exchanged fire. Those who tried to infiltrate were shot dead by the soldiers.
Security forces cordoned off the area where the army base is located and began a detailed search for more terrorists. The army killed two terrorists in an encounter in Badgaon last day.