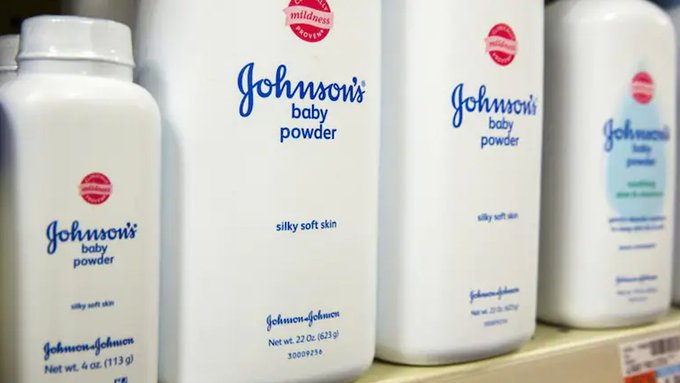 New York: American pharmaceutical company Johnson & Johnson has stopped selling baby talcum powder.
The company has announced that it will stop selling baby talcum powder globally by 2023. The action comes in the context of thousands of pending cases against baby talcum powder related to safety.
The company said it has decided to switch to a cornstarch-based baby powder with added corn flours. Cornstarch is safer than talcum powder. Talcum powder contains chemicals. The company also announced that the sale of cornstarch-based children's powder has started worldwide.
In 2020, Johnson & Johnson stopped selling children's talcum powder in the United States and Canada. The move came against the backdrop of a huge drop in demand. The company explains that sales have plummeted due to false news regarding the product's safety.
Currently, the company is facing 38000 cases. Consumers have filed a case against the company claiming that talcum powder causes cancer. The complaints state that talcum powder contains asbestos. Experts say that it is harmful to the body. But Johnson & Johnson denied the allegations. The company claims that the product is safe and free of asbestos after decades of testing.