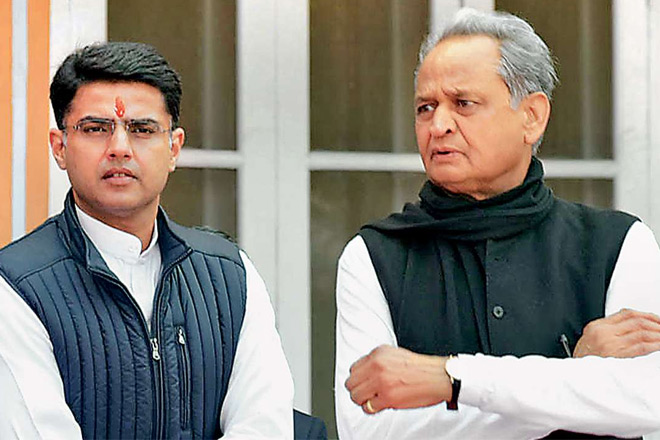 New Delhi: 92 MLAs who are supporters of Chief Minister Ashok Gehlot have resigned due to the Congress crisis in Rajasthan.
National media reported that they tendered their resignation to Speaker CP Joshi late on Sunday night. The resignation is in protest against the Congress High Command's move to replace Gehlot with Sachin Pilot as Chief Minister. They want Speaker CP Joshi to be made the Chief Minister if Gehlot becomes the National President of the Congress.
Earlier, Congress Interim President Sonia Gandhi had contacted the MLAs as the crisis worsened. Sonia had asked AICC observers Ajay Maken and Mallikarjuna Kharge to meet MLAs in the state. This is followed by the resignation of the MLAs. The Gehlot partisans met the Speaker after holding a meeting at Minister Shanthikumar Dhariwal's residence. The assessment is that the resignation is only a pressure tactic.
In 2020, the resigned MLAs demanded that one of them who resisted the factional move by Sachin Pilot with 18 MLAs should be the Chief Minister. The pilot has the support of only 24 MLAs. Earlier, Sachin Pilot had visited Gehlot at his residence. Gehlot informed AICC General Secretary KC Venugopal that things were not under his control. However, Venugopal denied this. Venugopal said he had no contact with Gehlot.