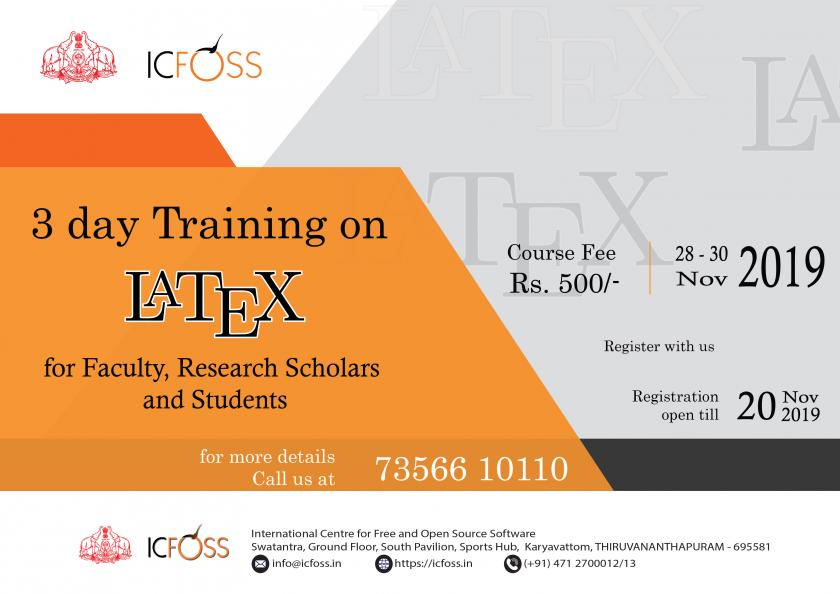 Thiruvananthapuram: International Centre for Free and Open Source Software (ICFOSS) is conducting a three-day hands-on training program in LaTeX, from December 19 to 21.
The capacity building program is meant for faculty, research scholars and Post Graduate students.
Those interested can register online, on or before December 16. For more details please visit https://icfoss.in or contact at 73566 10110.
A Kerala Government organization, ICFOSS is mandated to propagate, promote and develop capacity in free and open-source software.