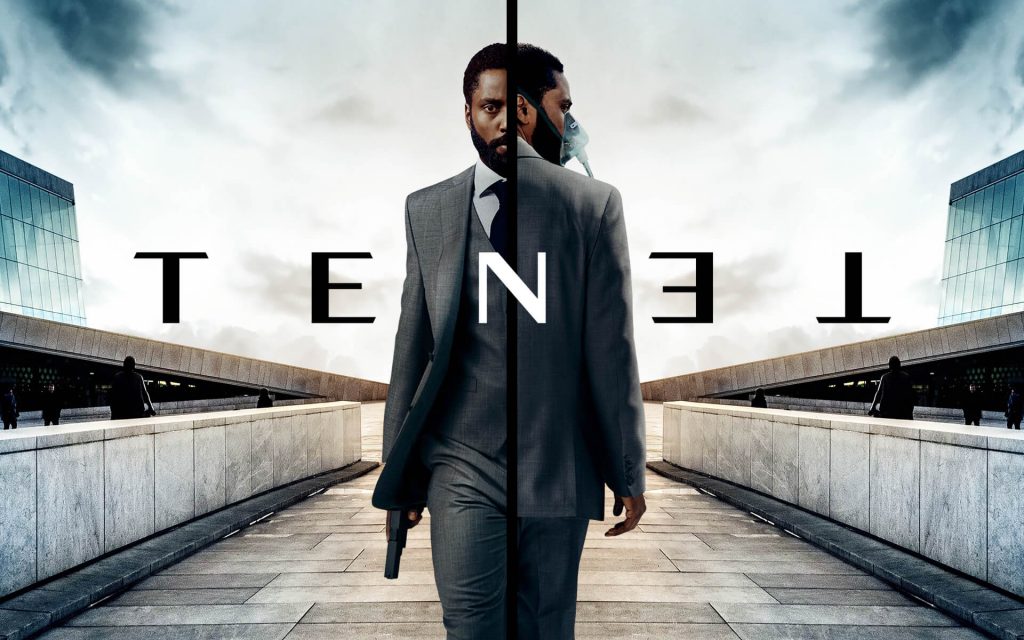 Review for TENET
•Language: ENGLISH
•Duration: 150 MINUTES.
•Genre: SCIENCE FICTION THRILLER.
• REVIEW BY ARUNJYOTHI.R.VALIYAVEETIL.
•POSITIVES:
1: DIRECTION.
2: CINEMATOGRAPHY
3: EDITING.
4: PERFORMANCE OF ACTORS.
•NEGATIVES:
1: COMPLEX STORY & SCREENPLAY.
2: LENGTHY DURATION.
3: CONFUSING BY SCIENTIFIC FACTS.
•ONE WORD: Tenet is confusing and underwhelming, not the best work of Christopher Nolan.
DETAILED REVIEW/ EXPERIENCE:
TENET, directed by the veteran filmmaker Christopher Nolan is back after his well-known Oscar-winning film Dunkirk. The story, screenplay and dialogue is also written by Christopher Nolan, the movie is produced by Emma Thomas and Christopher Nolan under the production of Warner Bros. Pictures and Syncopy which is distributed by Warner Bros. Pictures. Tenet had finally released in India and Kerala featuring John David Washington, Robert Pattinson, Kenneth Branagh and Dimple Kapadia.
As we all know Christopher Nolan is a kind of filmmaker who always comes with something new that we haven't witnessed before and by this unique way of filmmaking he has a brand name and theta why he got movie lovers and fans across the world to follow him. I am a fan of Nolan's filmmaking but after watching Tenet, I would say Tenet won't be the smartest movie in his filmography, rather thought he should go back in time to make Tenet more compelling. I loved the way he unfolds the time and its loop but as a scientific film, Tenet was more confusing than entertaining. Nolans earlier film Dunkirk was something that I haven't witnessed before, the historical war drama was a memorable experience and the way he had unfolded it was extraordinary as well as entertaining. So when watching Tenet I felt that Nolan was forcing the viewers to go with the flow and no one should question, like said it's more and more confusing, the premise of cinematic making is the only holding grasp.
The plot of Tenet revolves around an unknown protagonist who is a CIA Agent ( John David Washington). He is assigned to do a task by a secret organisation called Tenet for saving the world from the threats that are coming from the future. He accepts the mission and digs into the task to understand and learn about time inversions and how it has been used to make war on humanity. So the Protagonist is on a mission to stave off the world from World War III. Will he able to protect the world, what are the challenges coming to his path and how he can accomplish his mission is the rest of the story.
Like mentioned above Tenet is not the smartest movie of Christopher Nolan but it is unique and tricky to hold the viewers for 150 minutes. There are many time travel movies we have witnessed before but Tenet is something different from those flicks, here the concept of Time Inversion holds the breath and thus makes it different and unusual from earlier seen time travel films. It was promising from the opening scene itself, was hooked by the arrangements of terrific actions and was also nail-biting. When the movie enters to the core area of the plot I was sure that I am gonna be a spectator of another Nolan's magic but the excitement doesn't last long or rather I was not fully convinced because of the confusing travelling of the film.
For those who are not well aware of scientific facts can step back from this, not only for a regular viewer one who is well known with scientific facts will be also confused with this complex story and making. While watching the film it's difficult for one to look into google for finding scientific terms and how it is related to Tenet, it happened to me. In the film, the explanations are less and to understand the facts which the characters are saying is difficult, was annoyed in many areas. It would have been great if they had executed the film more simply and could have also given little more explanation. Therefore the targeted mystery which the makers want to create fails to create an impact and the ongoing happening associated with the various events looks dull and many moments were less cherish.
Among the various films of Nolan, Inception is my all-time favourite and it's because of its concept and by the execution in making. The reason why I am a fan of Inception is it takes enough time and the right amount of investment is prominently established in the story so there are vigorous, engaging, non-confusing and hard-hitting events to realise and understand what's happening whereas Tenet is just the opposite of all these, same like as the concept, inverting the interest of the viewer to walk backwards to know what had just happened. As the movie tracks quickly if we happened to blink our eye for a second or if diverted to another thinking by seeing any fact we could miss a whole conversation, so hold the breath if you can.
Looking into the performance John David Washington did a spectacular job, throughout he was smart and clever. The style of spy agent has undertaken amazingly and also scores big at actions. Robert Pattinson was truly the winner among the entire stars, given yet another remarkable performance. He was the best thing about the film, made the whole premise engaging by his stunning presence. The English charismatic look of a man was stylish, actions were delightful to watch and simply he was calm and cool to deliver his best. Elizabeth Debicki had a dominant role and she recited a matured performance. The way she embarked her emotional scenes, the twist leading situations and combination with hero and villain was top class, evolved in the right manner which deserves special mention. Dimple Kapadia also handled a crucial role, the unusual way of her presence associated with the events was good and she handled it smoothly according to its clutch.
The cinematography of Hoyte van Hoytema was magical, many many no more than indefinite glorious frames were throughout seen. The camera movements on the opening scene and at the climax was breathtaking, long shots and wide shots were impressive to the best peak. At a time using many different cameras and it's arrangements, modes in taking the dark scenes, the lighting methods used in indoor shots and the unique compositions and frames of climax was a treat to watch. The editing of Jennifer Lame was also sharp and powerful, sudden cuts and transition to the next scene was perfect. Ludwig Göransson had also given some fine background tunes, especially at the areas lf actions and climax. The production team on making the authentic set had also done a wonderful team job. The sound design was also fabulous, making it more credible, the wardrobes by the costume department were also stylish to set the outlook of the character.
Therefore to conclude, personally, Tenet doesn't turn out to be a great one, it was complex, confusing and problematic. But still by the concept and the way of making it's a watchable one, if you are expecting another Christopher Nolans cinematic magic then Tenet will give a moderate or an average experience. Better to watch it with fewer expectations and rather I would once again say that Christopher Nolan should go back in time to make Tenet more compelling and entertaining.
• VERDICT: ONE TIME WATCH
• RATING: 3/5.