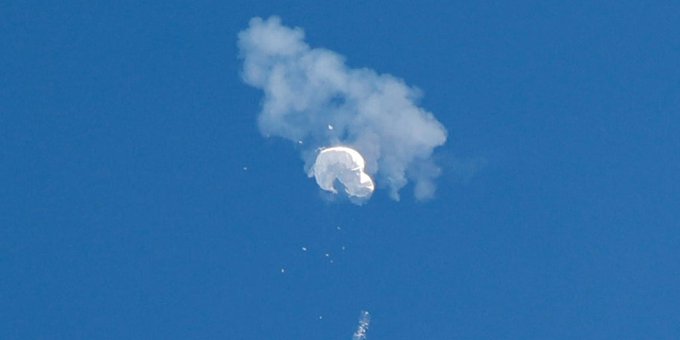 Washington: After President Joe Biden's permission, the United States shot down a Chinese spy balloon that entered the US sky. The US military shot down the spy balloon with a missile from fighter jets as it entered the Atlantic Ocean near the coast of South Carolina.
On Saturday afternoon, the wreckage of the balloon, which fell into the sea, will be recovered and examined. The balloon was first spotted entering US airspace on January 28. Following this, the U.S. Secretary of State Anthony Blinken has also postponed his visit to China next week.
The U.S. had previously considered shooting down the balloon, but decided against it because of the risk to people's lives. The Chinese Foreign Ministry confirmed on Friday that the balloon belonged to China.
China has announced an investigation after allegations that a Chinese spy balloon was found in American airspace. China has also stated that it does not want to encroach on the territory of a sovereign country or encroach on its independence.