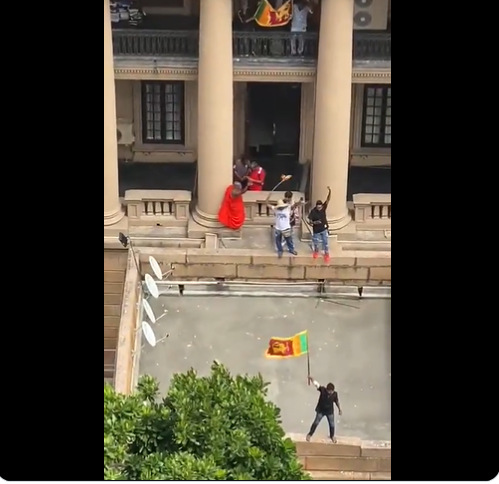 Colombo: After a while, people took to the streets again in Sri Lanka. Protesters occupied the residence of President Gotabaya Rajapakse. Later, Gotabaya left the residence. It is also reported that he has left the country.
The uprising that followed the resignation of his brother Mahinda Rajapaksa erupted again after months. After the curfew was lifted in Colombo, thousands of people came to the President's residence today as a demonstration.
Yesterday, the police ordered the people to stay at home. A curfew was also announced in the city. However, the curfew was withdrawn after strong protests by the opposition.