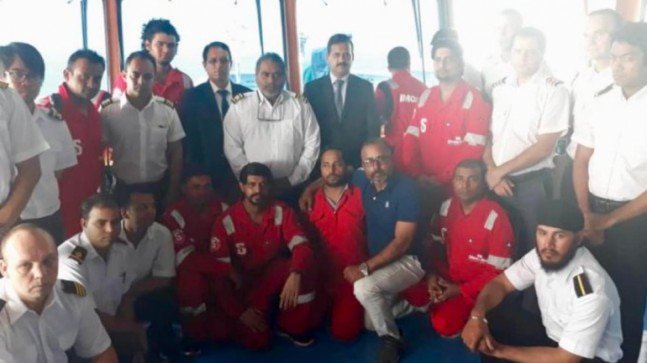 Tehran: Nine of the 12 Indians aboard the ship that was seized by Iran off the Hormuz Strait have been released. The crew of the MT Riya ship that was captured in early July was released.
Another 21 Indians, including a British oil tanker, the Steno Emperor, another vessel blocked by Iran, are still waiting for release. Among them are Malayalees. Three are in MT Riya. Indian authorities have contacted 18 Indians in custody at Steno Emperor.
Twenty-four Indians aboard the British-held Iranian oil ship Grace One have been are also still waiting for the release. The Indian High Commission in London has contacted them and informed them that action will be taken to release them.