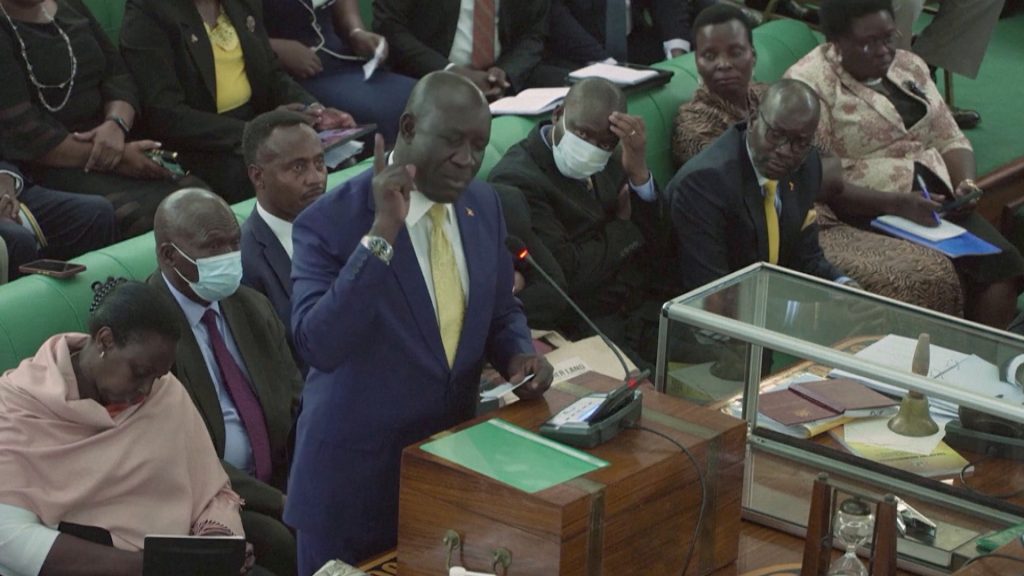 Ugandan parliament criminalizes homosexuality The bill was passed in Parliament with overwhelming support. But the bill becomes law only after the President signs it.
More than 30 African countries, including Uganda, have already banned same-sex relationships. According to Human Rights Watch, the law is the first to outlaw lesbian, gay, bisexual, transgender, and queer (LGBTQ) people.
Supporters of the new law say it is necessary to punish homosexuality, which threatens traditional values in the conservative and religious East African nation. Lawmaker David Bahati said he supports the bill to protect the future of children. He clarified that these are matters that come within the sovereignty of their country and no one should threaten them. David Bahati added that the law will be sent to President Yoweri Museveni for signing.
But Museveni has yet to comment on the current proposal. But he has opposed LGBTQ rights and signed the Anti-LGBTQ Act in 2013. Religious leaders and political activists have accused LGBTQ students of encouraging homosexuality in schools. Following this, the Ugandan authorities took action against LGBTQ individuals.