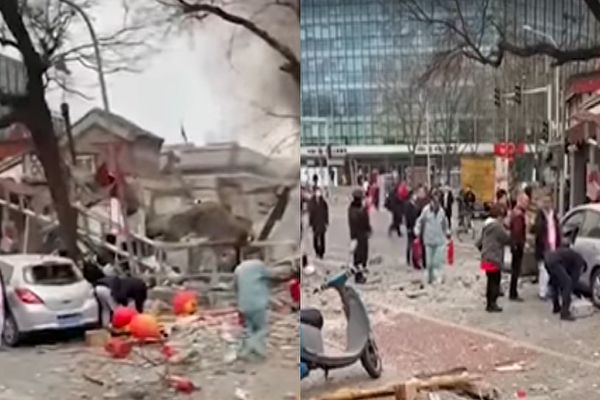 Beijing: Gas pipeline explosion in central China has killed at least 12 people and injured 138, national media reported on CCTV. The incident happened afternoon in the Shian city of Hubei province.
More than 150 people were evacuated from the area following the accident. Of the injured, 37 are in critical condition. The incident took place around 6.30 am local time on Sunday. Local media reported that the market building was destroyed in the blast.
At the time of the incident, people were shopping here for breakfast and groceries. They are the ones who are in trouble. Municipal officials had earlier said several people were trapped under the building. They were rushed to a nearby hospital by paramedics.
Hospitals have requested that people in the area donate blood immediately, as many are in critical condition. Authorities said they were investigating the cause of the accident.