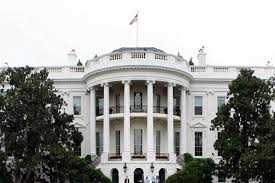 Washington: The US President Donald Trump will host a Diwali celebration at the White House on Thursday. This is Trump's third Diwali celebration in the White House.
The celebrations begin with Trump lighting himself. The elected Indo-American delegation will accompany him. Cabinet members will accompany him.
Diwali is being celebrated on the 27th. Indian Ambassador Navatez Sarna was also invited to the Diwali celebrations at the White House last year.
The Diwali celebrations have already begun in the United States.
Texas Governor Greg Abbott celebrated Diwali with the Indo-American community. The celebrations were at the governor's residence.
In 2009, former President Barack Obama launched the Diwali celebrations at the White House.