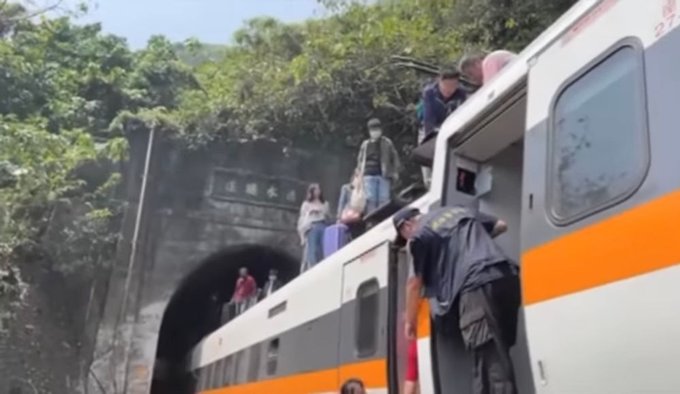 At least 36 people have been killed in a train crash in Taiwan. 72 people were injured. The rails were derailed after being put together by a truck in the tunnel. The train was carrying about 350 passengers.
The train was traveling from Taipei to Taitung when it crashed. There were many tourists on the train, reports said.
It is the largest train accident in Taiwan in the last 40 years. Indications are that the accident was caused by the truck being stopped incorrectly.