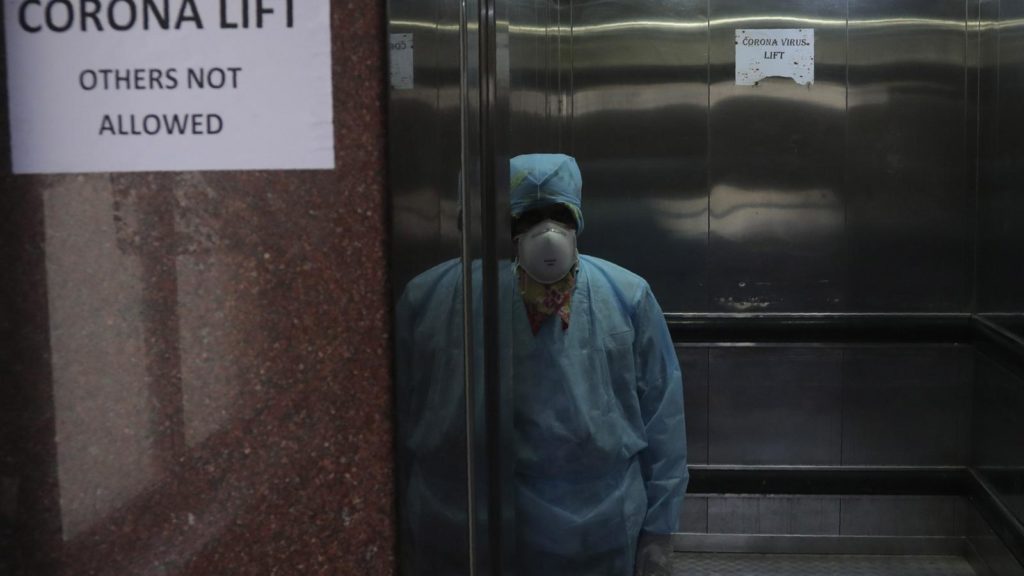 New Delhi: The nurses in Delhi hospital go on a strike alleging the government's negligence in providing the PPE materials to them. Most of the nurses from the main COVID-19 hospital such as LNJP which has a higher number of corona virus affected people in Delhi, reports added. Meanwhile, a nurse and a doctor in the hospital shifted to quarantine due to COVID-19 positive.
The protesters alleged that the government itself selected the LNJP for COVID-19 testing. Even though the government did not provide the personal protective equipment (PPE), they added.
The government ruled that the nurse works throughout 15 days should go on quarantine for 15 days. But unfortunately, there is allowed only rooms for 60 nurses and also only two washrooms for these 60 people they said. They permitted five-star hospital for the doctors after they protested in the less facility, nurses said.