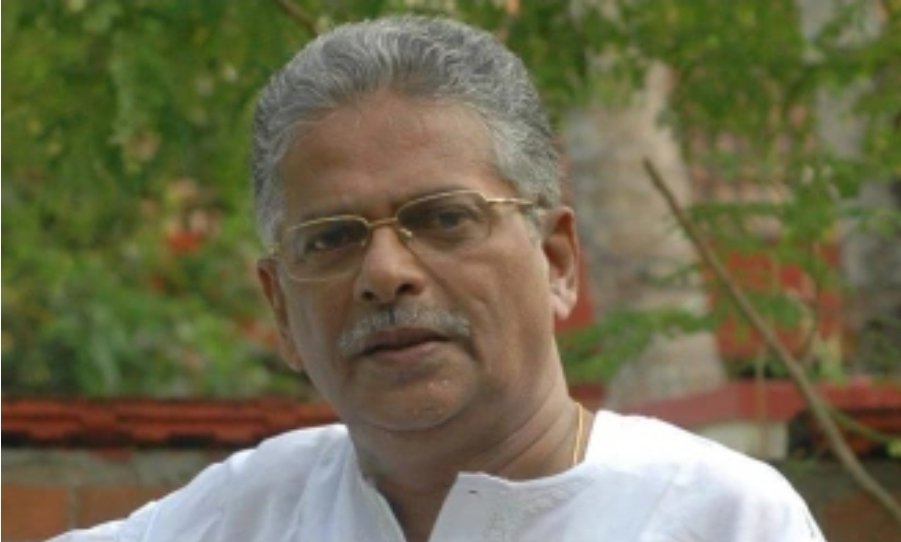 Kochi: Veteran journalist KM Roy has passed away. He was 82 years old. He was at rest for a long time due to illness. He was a versatile journalist, novelist, and teacher. His wife is late Leela. Adv. Mau Roy, Swapna Leslie are children.
He was born in 1939 in Karithara, Ernakulam to KR Mathew and Luthina. He started his media career in 1961 as an MA student at Maharaja's College, Ernakulam, as co-editor of Kerala Prakasam. After that, he worked in Deshabandhu and Kerala Bhushanam newspapers. He also worked for the Economic Times, The Hindu, and the UNI news agency. He retired from the field of active journalism as the General Editor of the Mangalam daily. He wrote the biography of Matthew Manjuran, three novels, and 2 travelogues. He was twice the State President of the Kerala Journalists' Union and was the Secretary-General of the Indian Federation of Working Journalists.
Awards
Nirbhaya's Sahodaran Ayyappan Award (1999), Sivaram Award for Best Columnist (1997), All India Catholic Union Lifetime Achievement Award (1994), Focona Award from the United States (1992) (1993), Chicago Kerala Express Writers' Award (1998), Kerala Catholic Bishop Conference Award (2000), First Kesari Political Award (2006), CP Sreedharan Memorial Journalist Award (2006), Rehim Mecheri Award by Muslim Youth League (2005), Akshara Pratibha Award (2007), the Rotary International Lifetime Achievement Award (2012), the Telegraph Daily's KV Daniel Award (2012) and the Frame Media Journalism Lifetime Achievement Award (2012).
Swapna Ente Dukham, Moham Enna PakshiManasil Ennum Manjukalam, Pravukalude Marmaram (novel), Thuranna Manasode Puthiya Chinayil, Athos Malayil Ninnu, Meghmelappiloode Neenda Yathrakal, etc are his major works.