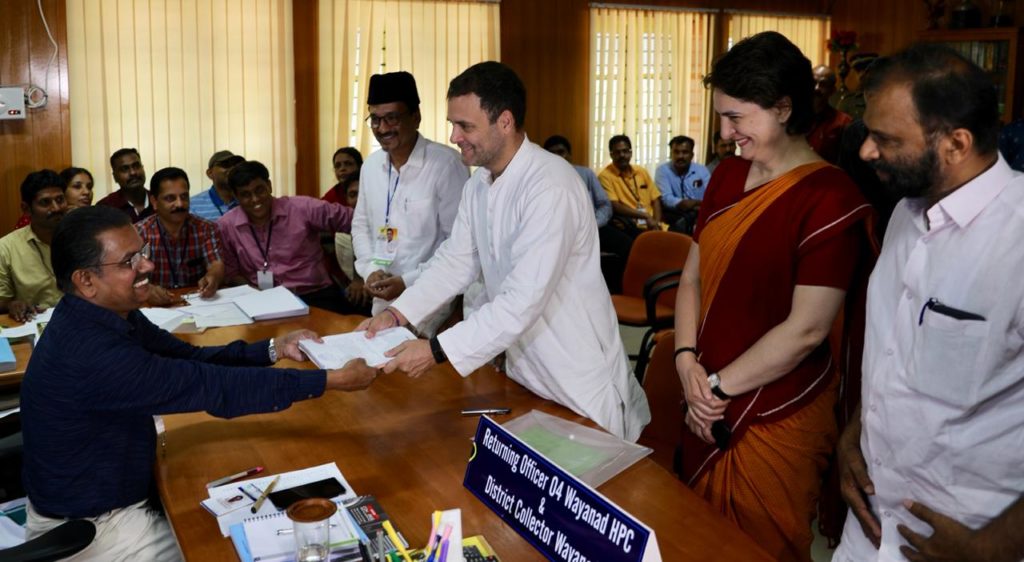 Congress president Rahul Gandhi on Thursday said he would contest from Wayanad in the Lok Sabha elections. Rahul Gandhi told the media after giving his nomination paper in Wayanad district.
Central government and RSS are ignoring the culture and language of South India. His goal is to give India a message against India. The sister's brothers in the CPM are talking and insulting me. I would not even speak a word against the CPI (M) in campaigning. My main enemy is the BJP. Rahul Gandhi said, "The goal of contesting is to give the message that India is one.
Rahul Gandhi today filed nomination papers in Wayanad district and inspected the roadshows. Rahul and sister Priyanka Gandhi are also in Wayanad. The helicopter landed at SKMJ School Kalpatta in the morning, and Rahul Kalpota had run a 2 km roadshow from the Pazhaya bus stand to the Collectorate premises.
The leaders gave a warm welcome to Wayanad Congress president Rahul Gandhi. The UDF activists were greeted in the open vehicle without seeing the excitement.
Rahul is accompanied by senior Congress leaders Oommen Chandy, Ramesh Chennithala, KC Venugopal and Mullapally Ramachandran. Rahul arrived in Wayanad in a highly protected z-plus category. There are 36 commandos with him. The Wayanad Collectorate also distributed the nominations.
Rahul along with four was allowed to enter the collector's chamber only to submit the papers.