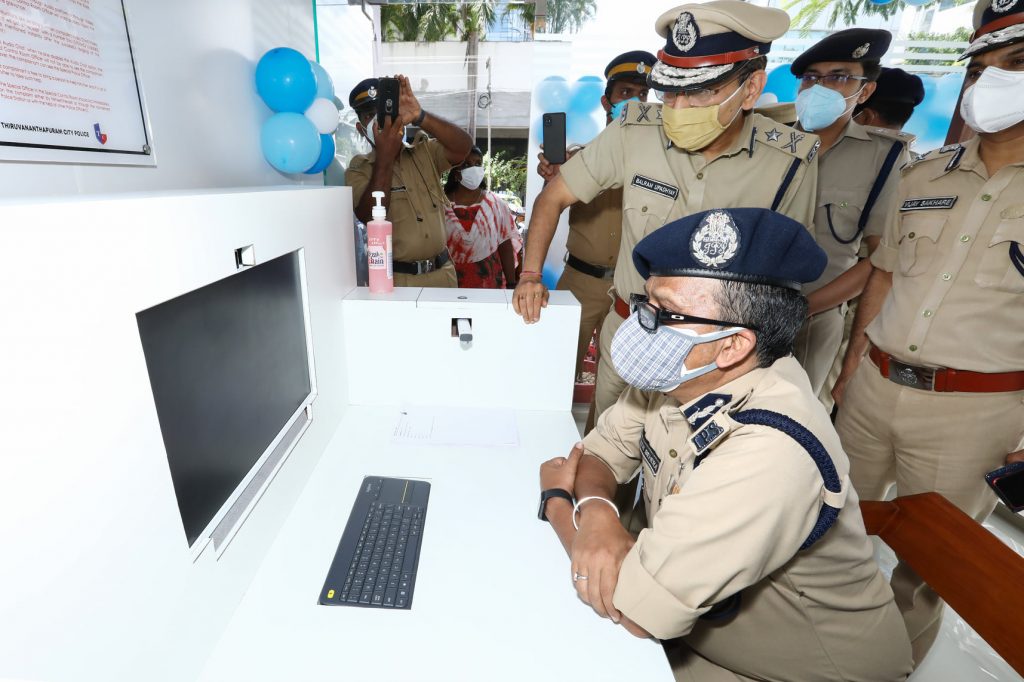 Thiruvananthapuram: The Kerala Police has launched a new scheme in Thiruvananthapuram where complaints can be lodged online without reaching the police station. The project is being implemented under the name Mitram Kiosk. Complaints should be lodged through the ATM counter model system.
Mithram Kiosk are equipped with a way to lodge complaints with police officers via email, phone, and video call. Complainants can provide information as per the guidelines seen on the screen at Mithram Kiosk. Police service is available 24 hours a day in this system which is directly connected to the control room. The project was inaugurated by state police chief Loknath Behra.

There is a facility to send the complaint by e-mail and scan the written preparation. Top police officials can also be contacted via video call. The Kerala Police has decided to set up such kiosks across the state.