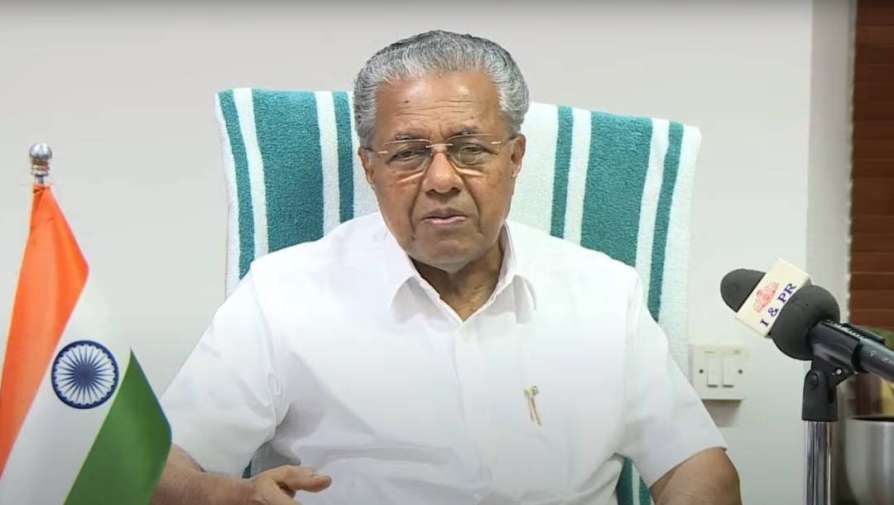 Thiruvananthapuram: Left Front ensures continued rule in Kerala. The LDF won a historic victory in this Assembly election. The LDF completely dominated 11 districts. It is currently leading in 99 constituencies. The UDF movement is only in 41 places. Chief Minister Pinarayi Vijayan, Minister KK Shailaja, KT Jalil and TP Ramakrishnan also won. Counting of votes for the assembly elections in Kerala began at 8.00 am along with Assam, Tamil Nadu, West Bengal, and the union territory of Puducherry.
The Left Democratic Front (LDF) government led by Chief Minister Pinarayi Vijayan has won a historical second term bucking the four-decade-long trend of voting out incumbents in Kerala. Voting for the Kerala Assembly Elections was held on April 6.The voter turnout of 74.20%. Number of seats in the four states and 1 UT are as follows: Assam (126), West Bengal (294 seats), Tamil Nadu (234 seats), Kerala (140 seats) and Puducherry (30 seats).
Mamata Banerjee-led Trinamool Congress (TMC) will end up convincingly winning in West Bengal, while challenger Bharatiya Janata Party (BJP) could fall way below its expected number of seats (elections were held in 292 constituencies). In a major victory, chief minister Mamata Banerjee defeated by Suvendu Adhikari in his bastion Nandigram.
In Tamil Nadu, while the Dravida Munnetra Kazhagham (DMK) is well ahead of the incumbent All-India Anna Dravida Munnetra Kazhagham (AIADMK), the latter is holding its own in some pockets, clearly avoiding the rout that had been expected in a state. Besides, Kamal Haasan of the Makkal Needhi Maiam is leading in Coimbatore.
In Assam, the ruling BJP-led NDA is surging ahead of the Grand Alliance spearheaded by the Congress in Assam, leading in 76 and one of the 122 seats, trends available on the Election Commission website. Chief Minister Sarbananda Sonowal exuded confidence that the saffron party-led alliance will retain power in the state.
In Puducherry also eventually abandoned the Congress. In the NDA alliance, Rangaswamy's NRC won nine seats and the BJP four. The BJP contested five seats here. AIADMK, which contested in five seats, could not win any seats.