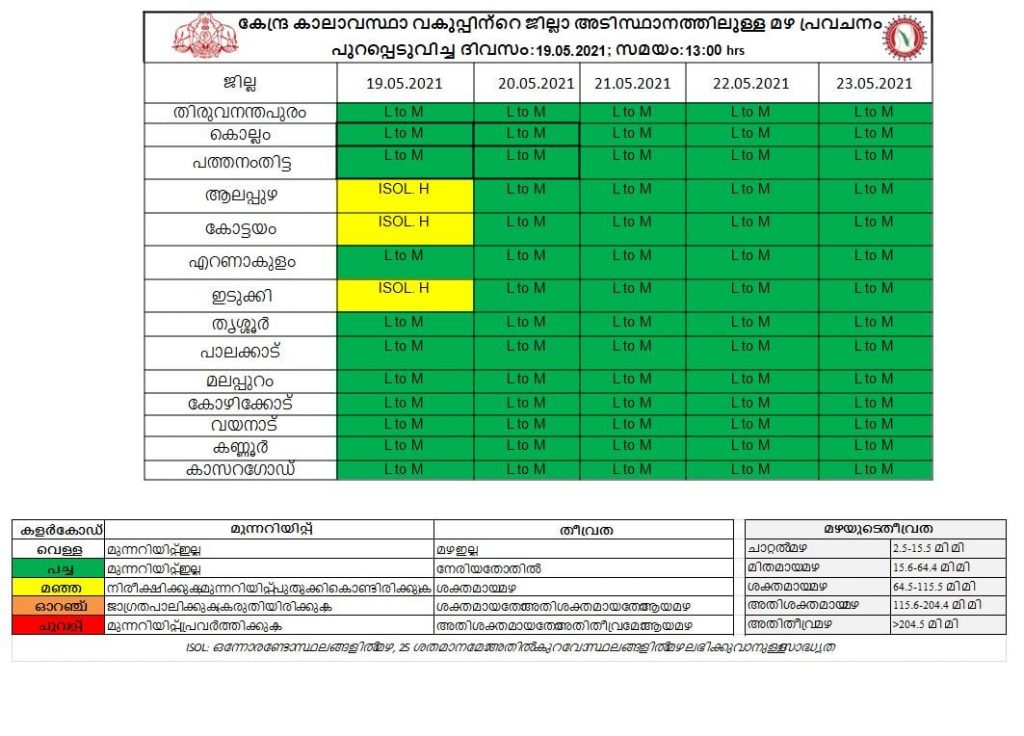 Thiruvananthapuram: The Met Office has warned of strong winds and heavy rains in six districts of the state. Vigilance was issued in Thiruvananthapuram, Kollam, Alappuzha, Ernakulam, Kozhikode, and Kannur districts.
Strong winds and rain are likely in the next three hours. According to the Met Office, this is a pre-monsoon rain. The state will receive widespread rainfall these days. Isolated heavy rain is also possible.
Winds can reach up to 40 kilometers per hour. The monsoon will arrive on the 31st of this month. The warning said that the depression forming in the Bay of Bengal will turn into another cyclone called 'Yaas' by Sunday.