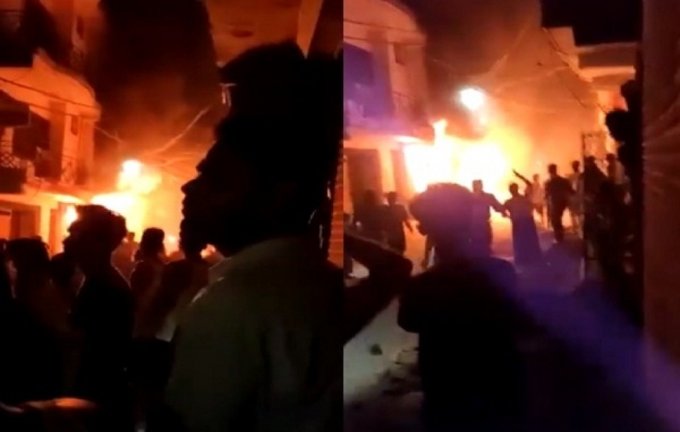 New Delhi: Six people, including two children, were killed when a building caught fire in New Delhi. 16 people were injured. The fire broke out in south-east Delhi.
The four-story building in Zakir Nagar, adjacent to the Jamia Millia University, was set on fire. The preliminary conclusion was that the fire broke out from an electric box at around 2 am.
16 people were injured. Seven cars and eight motorcycles were on fire. Twenty people have been rescued from the accident. Eight firefighters arrived at the scene and led the rescue effort.