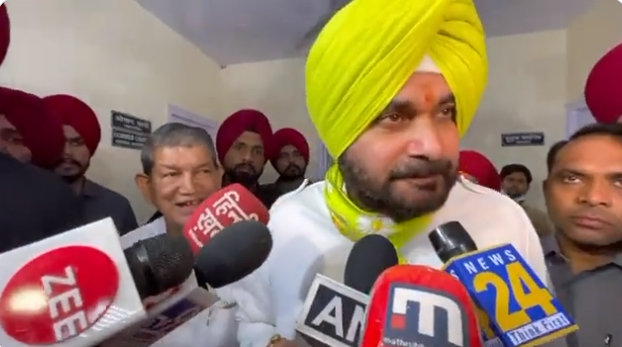 New Delhi: Acting Punjab AICC general secretary Harish Rawat has said that Navjot Singh Sidhu will continue as the president of the Punjab Congress. Rawat's response came after he met Sidhu in Delhi and met the Congress leadership.
Meanwhile, Sidhu said the Congress in Punjab had informed the High Command of its crisis and concern and had faith in Rahul Gandhi and Priyanka. Sidhu said he would stand by the decisions and proposals taken for the betterment of Congress and Punjab.
Charanjit Singh Channi was made the Chief Minister of Punjab after the resignation of former Chief Minister Amarinder Singh. Following this, Sidhu announced on Twitter that he was resigning as PCC president. In his resignation, Sidhu had said that he was not ready to compromise on personalities and was resigning and would continue to work in the Congress. But the Congress High Command did not accept Sidhu's resignation.