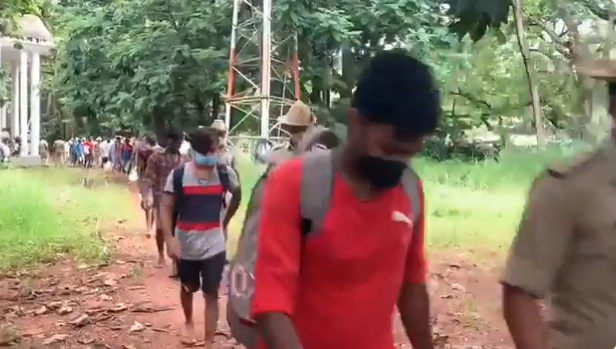 Bangalore: Mangalore police have arrested 38 Sri Lankans in connection with a human trafficking racket. The accused, who were planning to cross into Canada, we're staying in three places in Mangalore.
Last March, agents took them by boat from Sri Lanka to Thoothukudi in Tamil Nadu and later to Mangalore via Bangalore in May, said Mangalore City Police Commissioner N.K. Sasikumar.
Eight locals were arrested for helping Sri Lankan nationals go into hiding. The action was taken following a tip-off from the Tamil Nadu police. Apart from human trafficking, the case was registered against the accused under the Passport Act and the Foreigners Act.
The commissioner said the incident was initially believed to be human trafficking and had been linked to Sri Lankan foreign officials. He pointed out that an agent in Sri Lanka had bought more than Rs 3 lakh each from them in the name of taking them to Canada.