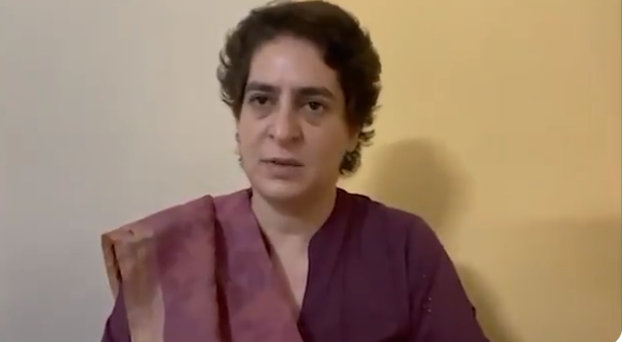 Lucknow: Congress leader Priyanka Gandhi has been arrested by the police in Uttar Pradesh. Priyanka was arrested along with 11 others. Sitapur police have charged Priyanka Gandhi with violating Section 144.
Along with Priyanka Gandhi, UP Congress president Ajay Kumar Lallu, national secretary Dheeraj Gujar, Youth Congress president BV Srinivas, and MLC Deepak Mishra were also detained.
Priyanka was taken into custody by Sitapur police on Monday morning while visiting Lakhimpur Kheri, where eight people, including four farmers, were killed in a road accident involving the Union Minister's son. Priyanka tweeted that she was taken into custody without notice or FIR and that the accused in the case of killing a farmer by hitting her vehicle are still out.