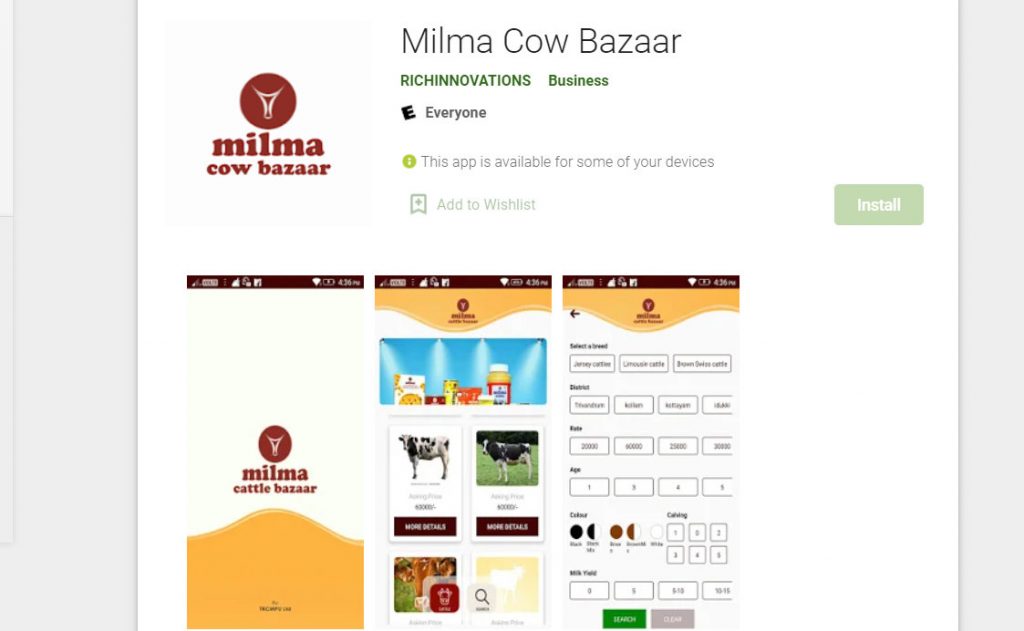 Alappuzha: Livestock trade is also going digital. Buying and selling cows and heifers can now be done in a sophisticated way. An online mobile application that allows you to view and buy photos of livestock on your phone is ready.
Initially, the service will be available in Thiruvananthapuram, Kollam, Pathanamthitta, and Alappuzha districts. The plan is to later expand to the entire state. Milma Thiruvananthapuram Regional-Union is spearheading the project. An Android phone app called Milma Cow Bazaar will soon be available on the Google Play Store. The details like cow type, age, how much milk, the quantity of milk received, price, and color can now be seen on the phone. You can also see pictures. You can only trade directly if you like.
But while the details can be seen, not everyone can upload the information. This will be the responsibility of the Primary Dairy Group Secretaries in the respective areas. This is to prevent malicious use of the app by uploading incorrect information. Those who do not have their phone can also avail of the service through the Dairy Group phone. Milma officials said the goal is to help find the best breed of cows and avoid intermediaries. Milk and dairy products are already available online.