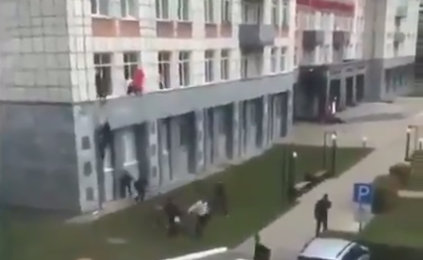 Mosco: Eight people have been killed in a shooting at a Russian state university. Several people were injured in the accident. A university student was reportedly behind the attack.
The assailant entered the campus and opened fire. But it is not clear whether it was a terrorist attack. Russian media reported that the accused was arrested and he was injured.
Scenes of panicked students jumping out of university buildings to escape the onslaught have been circulating on social media.
According to reports, a preliminary investigation revealed that the student was shot by a gunman on the university campus. Some of the students who were in the building were trapped in the auditorium building but many jumped out of the window and escaped.