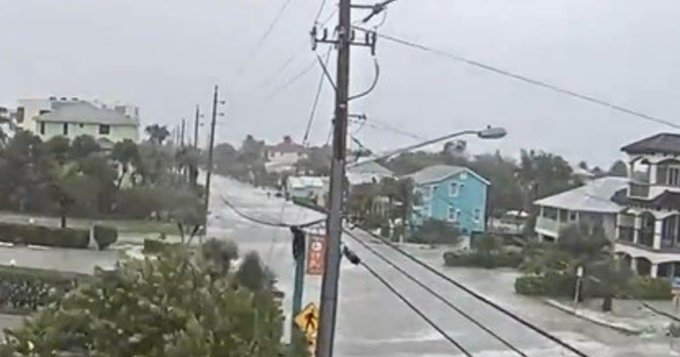 Washington: The death toll from Hurricane Ian in Florida has risen to 42. Meteorologists said the storm remains dangerous. The death toll is likely to rise in the coming days. US President Joe Biden has assured federal government assistance to states devastated by Hurricane Ian.
The authorities had earlier instructed about twenty-five lakh people in the path of the storm to evacuate. More than 100,000 people are currently without electricity. President of the United States Joe Biden said that dangerous Ian will arrive in Florida by making all the predictions made by weather observers come true.
The National Weather Service has warned that there is a possibility of strong winds and flooding in the western part of Florida. It will be the largest storm to hit Florida since 1921. It is estimated that there is no way to drain the water that occurs after heavy rains and it will create a big crisis.