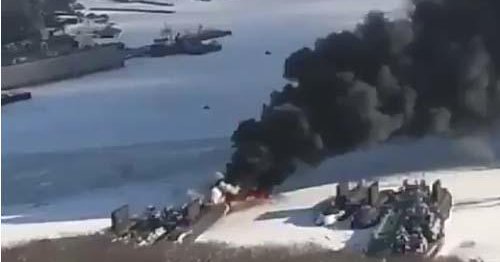 Moscow: Massive fire on a Russian submarine. Fourteen people died in the accident. The fire broke out on a submarine assigned to study the seafloor. The Russian media reported that it was a Russian sinking vessel. The toxic gas erupted from the fire accident is the cause of death.
The incident occurred at the Arctic Naval Port of Severomosk. Russia has not released more information about the crash sinking. It is unclear how many people were on the submarine or whether anyone escaped.
President Vladimir Putin said this was a "severe loss" for the Russian Navy. Putin said seven of the dead were captains and two were bagged the country's highest honors.