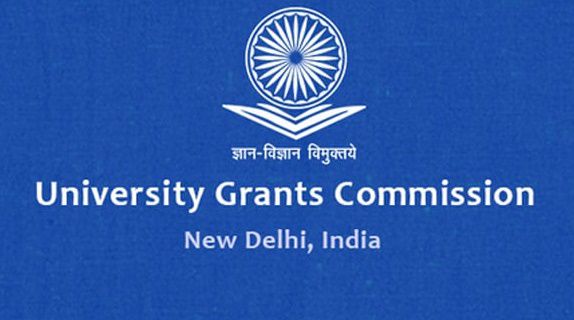 New Delhi: UGC releases a list of 24 fake universities in the country. Such institutions operate without the permission of the States, the Central Government, or the UGC. There is one university from Kerala on the list. Uttar Pradesh has the highest number of fake universities, followed by eight universities.
1, Commercial University Ltd., Daryaganj, Delhi.
2, United Nations University, Delhi.
3, Vocational University, Delhi.
4, ADR-Centric Juridical University, Rajendra Place, Delhi – 110 008.
5, Indian Institute of Science and Engineering, Delhi
6, Vishwakarma Open University for Self-Employment, Rosgarh Sevasadan, 672, Sanjay Enclave, Delhi-110033.
7, Adyatmik Viswavidyalayam University (Spiritual University), 351-352, Phase-1, Block-A, Vijay Vihar, Rithala, Rohini, Delhi-110085
8, Badaganvi Government World Open University Education Society, Belgaum, Karnataka.
9, St. John's University, Kishanattam, Kerala.
10, Raja Arabic University, Nagpur, Maharashtra.
11, Indian Institute of Alternative Medicine, Kolkata.
12, University of Sanskrit, Varanasi, Varanasi (UP).
13, Mahila Grama Vidyapeeth / University, (Women's University) Prayag, Allahabad, Uttar Pradesh.
14, Gandhi Hindi Vidyapith, Prayag, Allahabad, Uttar Pradesh.
15, National University of Electro Complex Homeopathy, Kanpur, Uttar Pradesh.
16, Netaji Subhash Chandra Bose University Aligarh, Uttar Pradesh.
17, University of Uttar Pradesh, Kosi Kalan, Mathura, Uttar Pradesh.
18, Maharana Pratap Shiksha Niketan University, Pratapgarh, Uttar Pradesh.
19, Indraprastha Shiksha Parishad, Institutional Area, Khoda, Makanpur, Noida Uttar Pradesh.
20, Nabbharat Shiksha Parishad, Anupurna Bhavan, Plot No. 242, Pani Tanki Road, Shaktinagar, Rourkela-769014.
21, North Orissa University of Agriculture & Technology, Odisha.
22, Sri Bodhi Academy of Higher Education, Puducherry-605009
23, Christ University, Guntur, Andhra Pradesh-522002,
24, Christ New Testament Deemed University Guntur, Andhra Pradesh-522002