In response to this devastating event, the Karnataka government has announced a compensation of Rs 5 lakh for each affected family.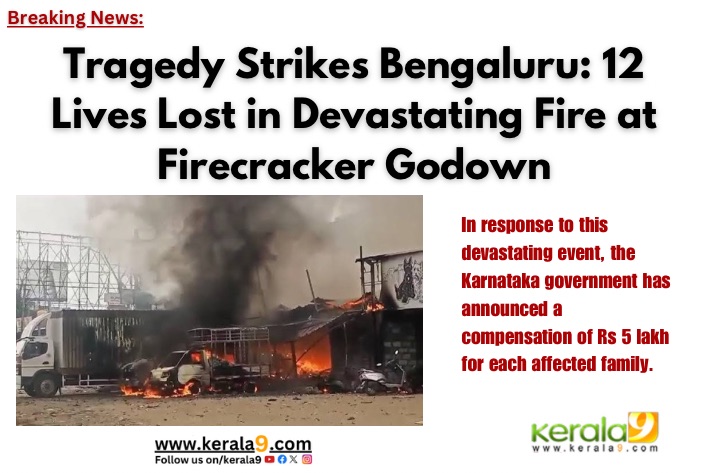 Image Source: X @ NasirHussainINC
A tragic incident occurred in Attibele, a town located in the Anekal taluk of the Bengaluru Urban district in Karnataka, as a fire broke out at a firecrackers shop on Saturday, claiming the lives of 12 individuals. However, the Karnataka government has taken swift action and announced a compensation of Rs 5 lakh for each affected family.
The incident unfolded at approximately 4.30 pm when a shipment of crackers was being unloaded from a goods vehicle into the shop's storage facility. Despite the devastating nature of the explosion, nearby shop owners and residents quickly evacuated their premises.
While the Forensic Science Laboratory (FSL) is still investigating the exact cause of the accident, initial suspicions point towards a spark from an electric wire within the storage facility as the trigger for the fire. Deputy Chief Minister DK Shivakumar is expected to visit the site to assess the situation, according to official sources.
Karnataka Chief Minister Siddaramaiah expressed his condolences on social media platform 'X' (formerly Twitter), stating in Kannada, "I am deeply saddened to hear the news that 12 people died in a fire accident that broke out in a firecracker store near Anekal, Bengaluru urban district. I am going to visit the accident site tomorrow and inspect it. My condolences to the family of the deceased workers." We are confident that the government will take all necessary measures to ensure that such incidents do not occur in the future.