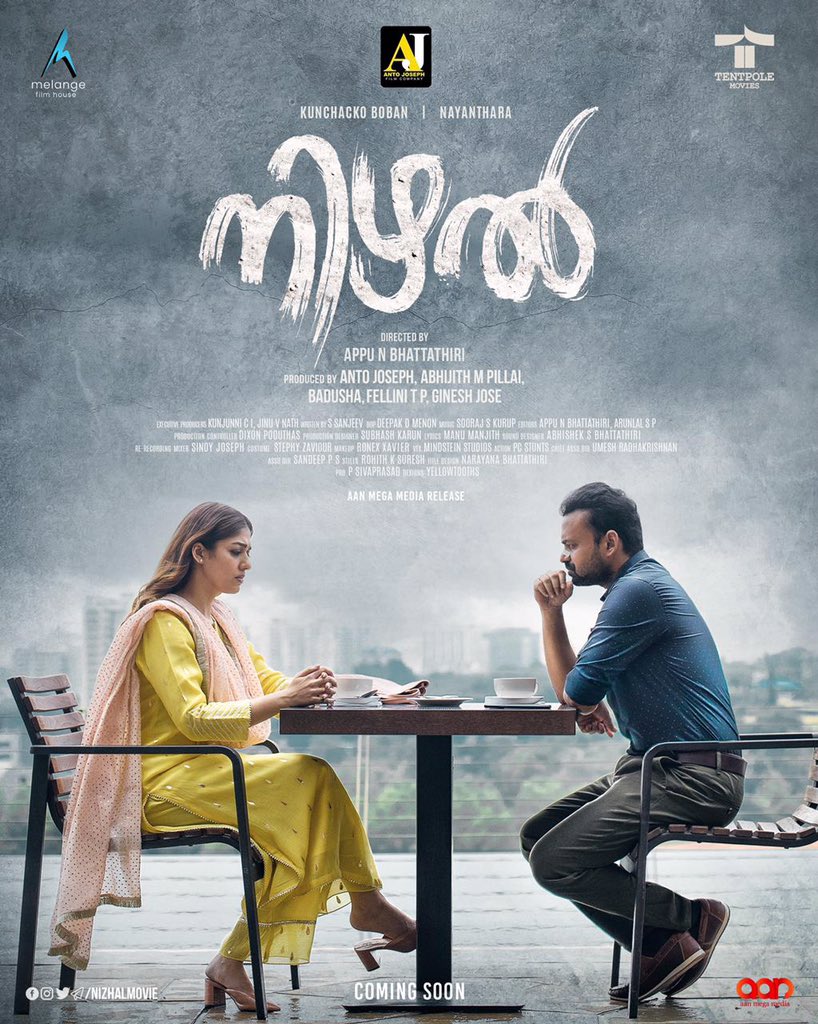 "Nizhal"- Appu N Bhattathiri's new movie hits theatre in April. South Indian lady superstar Nayanthara and actor Kunchacko Boban have teamed up for the first time for 'Nizhal', which will hit theaters on April 4 for an Easter release.
 Nizhal is the first film to be directed by renowned editor Appu N Bhattathiri. The film is produced by Antro Joseph, Abhijith M. Pillai, Badusha, director Fellini TP and Jinesh Jose under the banner of Anto Joseph Film Company, Melange Film House, and Tentpole Movies. Kunjunni CI and Jinu V Nath are the executive producers.
A new poster for the film has been released. The script of this thriller is written by S. Sanjeev. Apart from Kunchacko Boban and Nayanthara, the cast also includes Master Aisin Hash, Saiju Kurup, Vinod Kovur, Dr. Rony, Aneesh Gopal, Siyad Yadu, Sadiq, and Divyaprabha. Cinematography by Deepak D. Menon. Music by Sooraj S. Kurup. The film is being edited by Arunlal SP along with the director. The film's production controller Dixon Poduthas and PRO: P Sivaprasad are the other cast members.