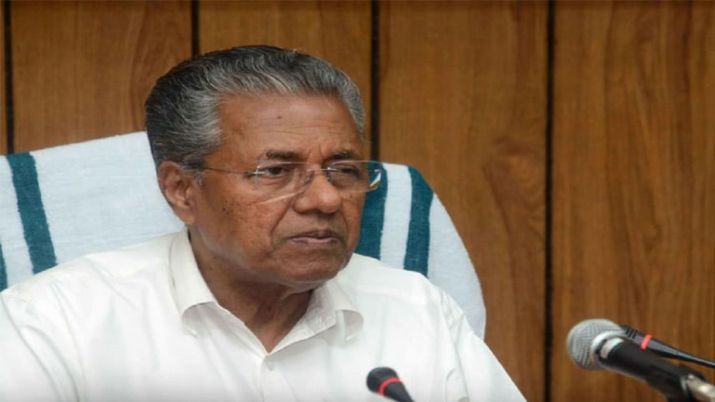 Kochi: Chief Minister Pinarayi Vijayan has said that Kerala aims to make Kerala one of the top five investor-friendly states in India. He was inaugurating the Ascend 2020 Investor Meet in Ernakulam.
All opportunities for development will be utilized for the growth of the industry. The most favorable conditions for investment in Kerala are at present. The government is trying to eliminate unemployment and economic growth in Kerala through industrial growth. The government is taking measures to eliminate unemployment in the next 10 years.
The achievements made by Kerala are very helpful for investor growth. The unique features of Kerala, its natural resources, its climate, and its peaceful atmosphere make it a favorable place for investment. There are four international airports and seaports in Kerala. National highway development is progressing rapidly. The mountain highway, coastal highway, and national waterway are also nearing completion. Boat service will start this year on the national waterway from Kovalam to Bekal. The Thiruvananthapuram-Kasaragod semi-high speed train has also been approved in principle. The land acquisition process for the Kochi-Coimbatore industrial corridor is in progress.
By the end of this year, all roads in Kerala will be better transportable, he said.
Due to the low level of corruption, those who come to invest in Kerala do not have to spend any other money. Kerala also tops the rankings of various agencies. Kerala ranks first in health and education indicators. The State has taken many steps such as Kerala Investment Promotion Facilitation Act, K-Swift and Investment Kerala Portal. The Government has amended 7 Acts and 10 Rules to make it easier, transparent and expeditious for the commencement of business. Government interactions to start up the industry are being done through a single-window through the E-Platform. A high-level committee, headed by the secretary, has been set up to expedite the process of sanctioning such industries.
Skill development measures will be taken to improve the quality of the workforce and to improve skills.
There is a deemed licensed system that is approved 30 days after starting the project. Several consultative meetings were held to attract investors from within and outside the country. The government intends to take into consideration the concerns and grievances raised by the investors who attended these meetings.
The government aims to make Kerala an unemployed state. A good work environment must also be ensured.
The BPCL model will be tested so that workers do not miss workdays. Committees should be set up to defend the rights of employees and workers. Local Self Government Institutions will be entrusted to increase employment opportunities. The scheme will be implemented to provide employment opportunities to 5 out of every 1,000 local body members.
The waiver of the Land Reforms Act for big industries is also under consideration. Though the law requires not to own more than 15 acres of land, the government will take steps to make it possible for a company that has more than 250 crores of investment and employs more than 1,000, to own more than 15 acres. Steps will also be taken to ease the rule that the building should be constructed in proportion to the width of the road. The building, which currently sits on an eight-meter wide road with more than 18,000 square feet, will not be allowed.
Women are allowed to work from 7 pm to 6 pm. The institutional owner must set out measures for safe accommodation. Steps will be taken to provide the necessary electricity and water to the industrial units. Permission for single factory complexes of more than 20,000 sq.ft. The government has also taken steps to deduct the tariff for future payments when the electricity connection is upgraded. The government is also planning a new scheme for subsidizing registered investors for 5 years based on labor, CM said.
Minister of Industry and Commerce EP Dissanayaka presided over the meeting. Jayarajan said that he had not. A short video on investment opportunities in Kerala was shown at the event. CM launches coffee table book for KINFRA Tom Jose, Chief Secretary, Industries Secretary, Principal Secretary, Industries Department; K. Ilangovan, Lulu Group Chairman MA. Yousaf Ali, R.P. Group Chairman Dr. B. Ravi Pillai, Industry and Commerce Principal Secretary Sanjay Garg and many others were present.