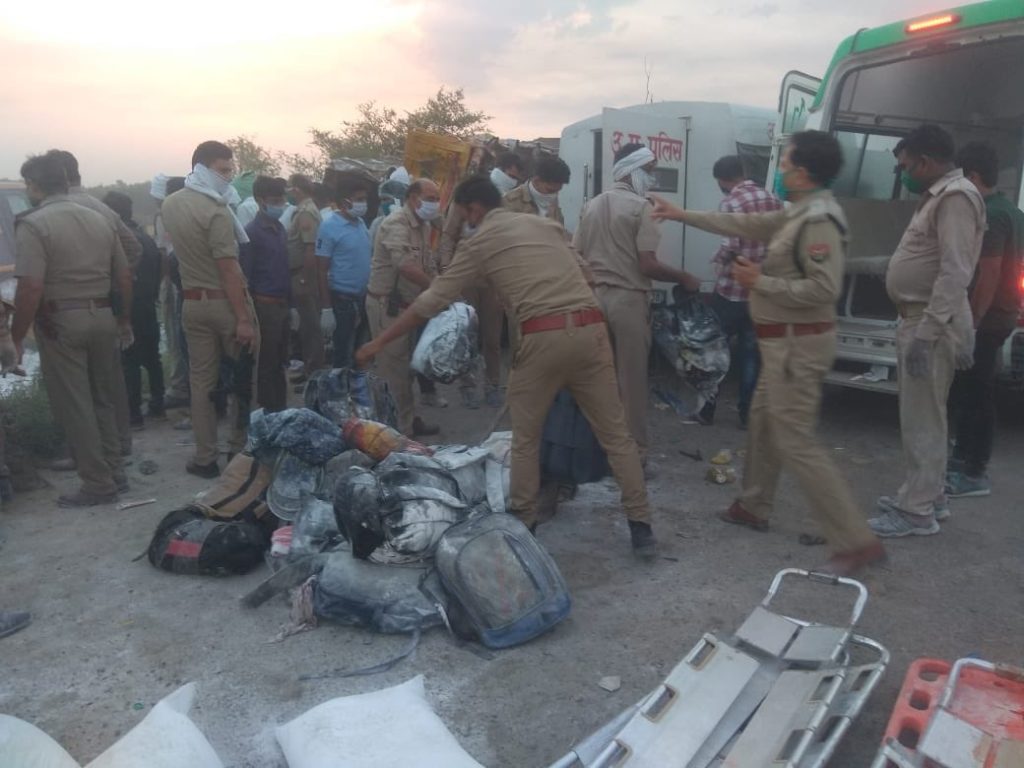 Lucknow: At least 24 Migrant workers were killed and 13 others injured in a truck collision this morning.
Several people were injured in the accident that occurred at about 3.30 am on Saturday. Migrant workers were returning from Rajasthan to Uttar Pradesh.
The crash was attributed to the speeding of both lorries. The lorries were from Bihar, Jharkhand and West Bengal. The Home Ministry has directed the state governments to stop migrant workers from returning to their homes on foot.
But migrant workers from many parts of the country are still returning home. The Supreme Court had on Tuesday said that they cannot prevent the migrant workers and the state government should take action in this regard. Solicitor General Tushar Mehta told the court that train and bus services had started to accommodate the migrant workers.