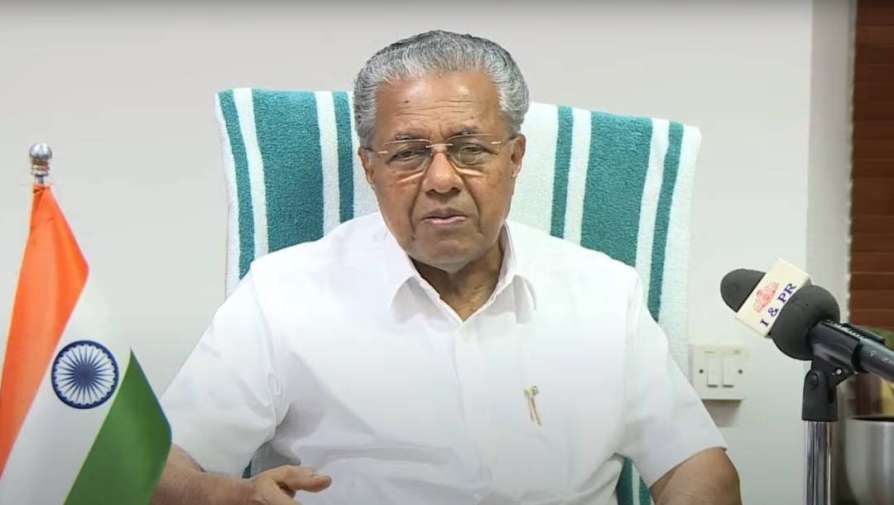 Thiruvananthapuram: Chief Minister Pinarayi Vijayan said that the triple lockdown will come into effect from midnight tomorrow in four districts in Kerala. The triple lockdown will be held in Thiruvananthapuram, Ernakulam, Thrissur, and Malappuram districts. District boundaries will be closed. Bakeries and grocery stores will be open on alternate days. The Chief Minister said in a press conference that a special order in this regard would be issued by the Disaster Management Authority in the respective districts. He also warned that stern action would be taken against those who come out unnecessarily.
The Chief Minister said that triple lockdown is the most rigorous way to control the disease. There is only one way to enter such areas. Violations of the Covid protocol can result in severe penalties, including unnecessary release. Such areas will be divided into different zones to ensure the supervision of top officials. Geofencing and drone surveillance. Strict action will be taken against those who violate the quarantine and those who help it. The ward-level committee will oversee the activities including food preparation. Community kitchens and Janakeeya hotels will be used for this. Apart from this, there will be no other catering facilities in the areas where the triple lockdown exists. The CM also said that drug stores and petrol pumps would be functioning.
10,000 policemen have been deployed to strictly enforce the triple lockdown. Newspaper and milk should arrive home before 6 p.m. Domestic workers, home nurses, plumbers, and electricians can buy passes and go to work. Air and train passengers are allowed to travel. Bakery and grocery stores are open on alternate days. Banks in the four districts will have minimum staff on Tuesdays and Fridays and Co-operative Banks on Mondays and Thursdays from 10 am to 1 pm. The boundaries of these districts will be closed. Only essential services that come with an ID card will be allowed. The CM said in a press conference that one road would be maintained inside and out and all other roads would be closed.